Late Night With Jackie DeShannon
---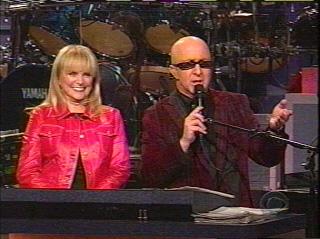 On January 9, Jackie appeared with Paul Schaeffer and the CBS Orchestra on The Late Show With David Letterman. (For all you non-US readers out there, this is a popular late-night talk show.) I was lucky enough to get tickets for the studio audience, and was treated to my first taste of seeing Jackie perform live. And what a treat it was! Looking radiant and happy in a bright red jacket and black pants, she sang Just How Right You Are from the new CD, as well as the classics Needles and Pins, When You Walk in the Room, Put A Little Love in Your Heart and Bette Davis Eyes. (This last tune she sang twice. There was a technical glitch and they needed the same music playing at the end of the commercial break.) Paul Schaeffer gave her a warm introduction and Dave spoke to her fondly as well.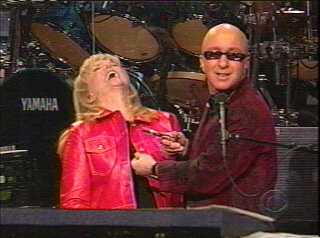 Her personality and performance went over very well with the crowd, and from some overheard comments in the audience and the fans waiting outside after the show, I could tell that quite a few people had come specifically to see Jackie. Unfortunately, as wonderful as Jackie's performance was, anyone who wasn't in the studio audience will not have the opportunity to hear and see the performance I was privileged to witness. Jackie was "sitting in" with the band, rather than being an official guest on the show, so all of her songs were performed during the commercial breaks. The most that television viewers will get to see is the ends of some of the songs, and a bit of chat. So let's hope that in the near future Dave will bring her back to perform on the televised portion of the show!
~ William George
---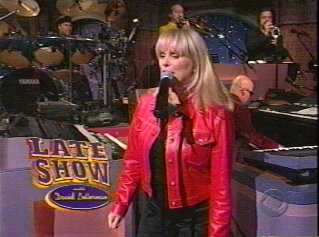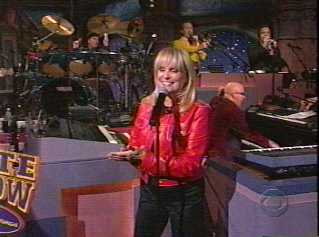 ---
Please click below for the index page for this issue.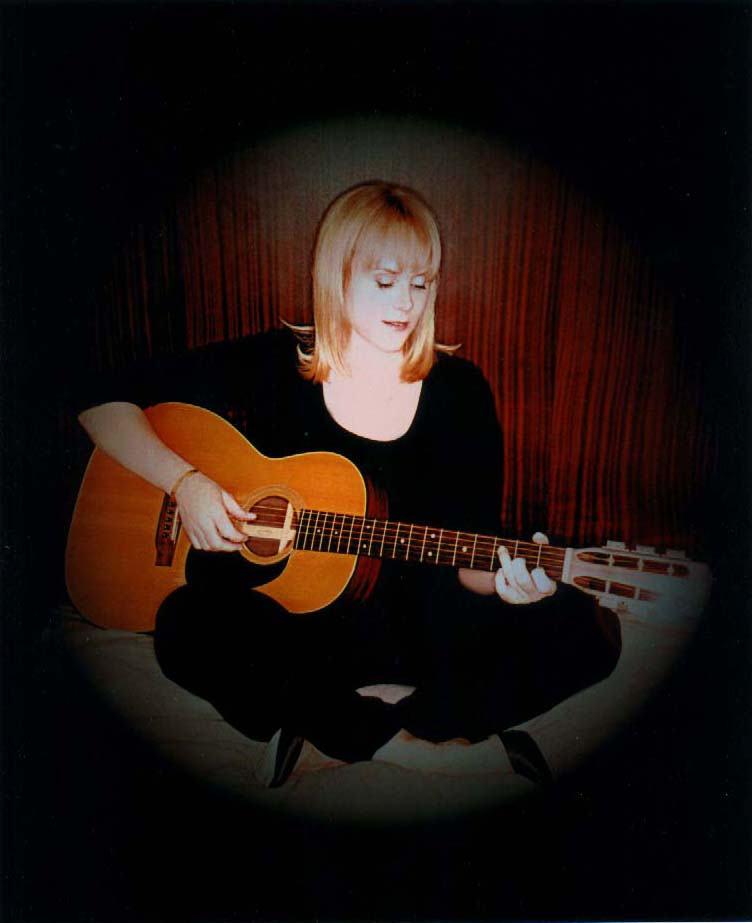 ---
Click on Jackie to return to page one.
---