The Songs of Jackie DeShannon
---
An occasional series of articles, reviewing Jackieís work as a songwriter, and looking at the many hundreds of recordings that have been made of her songs. This time we look at one of Jackieís most recorded works, many peopleís all-time Number 1 DeShannon song, When You Walk In the Room, Part 2.
This article takes the form of a transatlantic conversation between Peter Lerner, in England, who owns the vinyl and CDs, and William George, in the United States, who is hearing many of the version for the first time. The records are rated from 1-10, 10 being a perfect score.
PL: Hereís a familiar voice to us oldies, on a Liberty album from the 60s. Itís Del Shannon. A bit of a chugging beat and quite nice harmonies, but not a lot of imagination. Sounds as if Delís just giving it a walk through, without a great deal of excitement. Doesnít do much for me. 4 points maximum.
WG: Well, I like Delís voice, and itís a good, solid arrangement. But youíre right, it does sound like a great song used as album filler. 6 points.
PL: Ah, this is good. Rumbling start, confident voice. And whose is that unmistakable vocal doing the backings? Good feel, good arrangement. Itís Karla Bonoff on a 1979 Columbia album, with one Jackie DeShannon providing back-up vocals. Jackie would approve of this one. So do I. 8 points.
WG: Great track, featuring the best L.A. session players of the day. But I find Karla a little bland (Linda Ronstadt couldíve had a huge hit singing to this same track), and whatís the point of having Jackie sing backup if sheís mixed so low no one can tell? 7 points.
PL: Now whoís this tough guy? Heís the winner of Englandís Melody Maker Award for Brightest Newcomer of 1963, thatís who. Billy J. Kramer, with the Dakotas. Nice Liverpool accent, Billy, but youíve not made much of an effort to master the words. The guys are trying to do a sort of Latin beat behind the vocal, bit itís neither one thing nor the other. 5 points.
WG: Very garage-y, but not enough to make it really rock. Would have been better if it was taken at a faster tempo. Pretty standard. 5 points.
PL: Lisa Burns. She looks like one of Charlieís Angels on this late 1970s album cover, but sheís got a piercing voice. Sounds like sheís singing through clenched teeth. Gets a bit soulful as it goes on, with a few unexpected high notes. More fun than most. 6 points Iíd say.
WG: She reminds me of what I call ď70s New York tough-chick rockĒ (Ellen Foley, Ellen Shipley, Carolyn Mas.) The arrangement makes me think of Meatloaf for some reason (the singer, not the food). Interesting, but not particularly good. 6 points from me as well.
PL: This is a confident vocal. Nice pace, good sound, a bit familiar, but then again not. The CD says itís Mike Penderís Searchers. Now Bill, do you want me to tell you how the Searchers split into two bands and now they both tour England singing the same songs? Mikeís the original lead singer, and you canít fault this 1990s revival. A good 8 points.
WG: My first impression was ďwhatís the point?Ē But itís grown on me. Really solid rendition. Vintage yet fresh. 7 points.
PL: No, Iím not playing you the same one twice. OK, it is The Searchers, and it is Mike Pender singing, but this is the Pye label original which helped to make our Jackieís fortune. Iíve heard it so often that it does absolutely nothing for me now, but yes it is a good record. So 7 points.
WG: Well, this is a classic, isnít it? Copies Jackieís version note-for-note, so how can it go wrong? 9 points.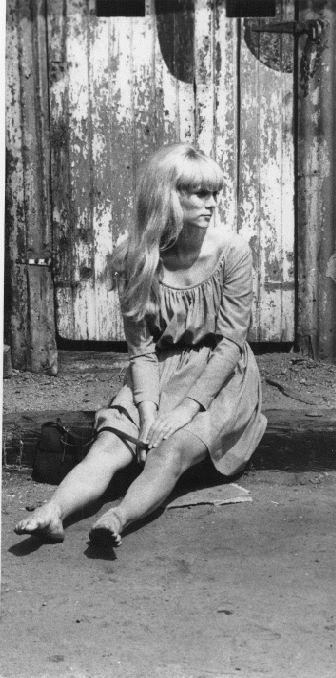 PL: This isnít more Searchers now, is it? Well, I had to check the album cover, which tells me that itís Ian and the Zodiacs, a somewhat obscure Liverpool band. The soundís a bit thin and I wouldnít go out of my way to hear this again, despite the fact that the albumís mega rare. And no, thatís not a trick ending; the needle stuck Iím afraid. 4 points and Iím being generous.
WG: My, these boys sound happy singing this rather sad song. A lightweight Searchers copy. Nothing bad here, but superfluous. The most original aspect is the skips at the end. 5 points.
PL: Getting a bit boring now. Sorry. This is elevator music. Well, actually itís The Ventures instrumental version. Completely predictable. 3 points.
WG: Maybe so, but I wouldnít mind getting stuck in an elevator if this was playing. And it makes a great karaoke track! 6 points.
PL: Suddenly bells are ringing. Or as we say in French, ďLes Cloches Sonnaient.Ē This gentilhomme is Claude Francois and heís obviously enjoying himself. I wonder if Jackie wrote these lyrics? 5 points.
WG: This is great!!!! I wish I could decipher the lyrics better. A traditional but thoroughly enjoyable outing 8 points.
PL: Well Bill, when I saw that one of the former Byrds had tackled our song I thought, ďThis is it! A great jingly jangly guitar version will ensue.Ē But itís the wrong Byrd. Weíve got Chris Hillman here, and not Roger McGuinn. Pleasant on the ear country music. Nothing special Iím afraid. 6 undemanding points.
WG: I happen to think that Hillman is the right Byrd And I think this is a pretty great 90s version of the song. Energetic, faithful arrangement. 8 points.
PL: And finally. This is a bit different. Someoneís thought about an arrangement. Strings and everything. Good voice, good harmonies - a bit theatrical. Itís Child and it was a UK hit version way back when, but nobody seems to remember it. 8 points.
WG: This is nice. Sort of an update of the Phil Spector sound. Smooth and pretty. 8 points again.
So, the winners this issue are The Searchers and Child with 16 points each, followed by Karla Bonoff and Mike Penderís Searchers with 15 points each.
At the conclusion of this series, the JDSAS hopes to make available to members the versions with the highest scores. Stay tuned for more ratings in the next issue.
---
---
Please click below for the index page for this issue.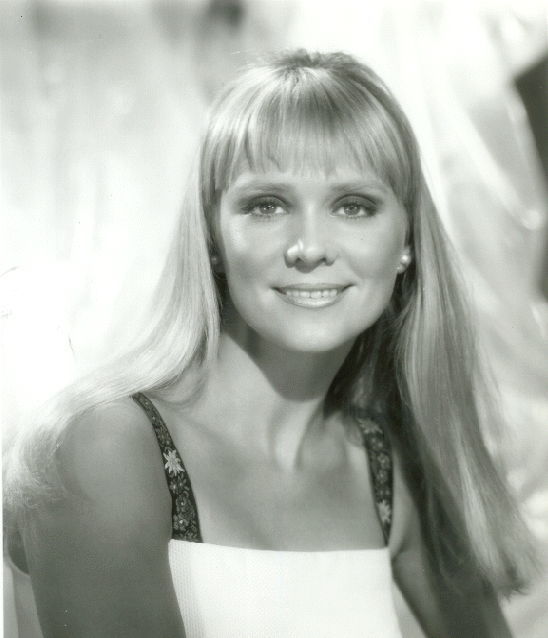 ---
Click on Jackie to return to page one.
---