The Songs of Jackie DeShannon
---
An occasional series of articles, reviewing Jackie's work as a songwriter, and looking at the many hundreds of recordings that have been made of her songs. This time we look at one of Jackie's most recorded works, many people's all-time Number 1 DeShannon song, When You Walk In the Room, Part 3.
This article takes the form of a transatlantic conversation between Peter Lerner, in England, who owns the vinyl and CDs, and William George, in the United States, who is hearing many of the version for the first time. The records are rated from 1-10, 10 being a perfect score.
PL: This is a nice easy going pace, a good mix of voices and guitars. An honest, pleasant, listenable version. Oh yes, a bit of personality shining through; hear the way he makes a meal of "nonchalant." It's Steve Forbert, 1982 recording on Nemperor Records. Just nice and easy. In control but nothing too strenuous. 7 points.
WG: Forbert is American, but this is firmly in the 80's "pure-pop" style of Brits Nick Lowe and Dave Edmunds. Rootsy and cool and laid-back. Very nicely rendered. I'll match your 7 points.
PL: Now this is a rock chick, a bit of a diva. She's standing a long way from the mic and getting a bit swamped by the arrangement, but she's holding her own. She says she can feel a something pounding in her brain, and I can believe it. Messy production, great pair of lungs – it's Bobbie McGee, that's who it is, on the UK EMI label, going back to 1976. 6 points for entertainment value.
WG: Gutsy, soulful singing, with a nod to the classic girl group sound. Sort of like Dusty Springfield rocking out in her shower. Nice key change before the last verse, and nice original vocalising at the end. The production is definitely non-slick. This is the real thing. 8 points.
PL: Well, these guys don't care, they don't mess around. Well, they mess the words around. It's loose, it's undisciplined, it's an Australian guitar band – it's The Sports on Mushroom. It's not much good, actually. 4 points.
WG: By now you've probably realised I love garage bands. And this group qualifies I'd say. Messy, yes, but the energy is there. And actually the musicians sound pretty crisp. This rocks. 7 points.
PL: Round the world we go. Here's some emotion; here are some screeching strings. Lots of energy but…Well, it's an Italian version. One Ricky Gianco. Methinks he's lost the plot. 4 points.
WG: Decent Bobby Vee-type voice; Snuff Garrett-style string treatment. Not bad at all. Actually pretty faithful to Jackie's original arrangement. 6 points.
PL: Speaking of Bobby Vee…this next one is embarrassing. It's Bobby doing a 60s medley. What are the Tijuana Brass doing in the middle of this? Bobby, you're a Liberty artist, you're a friend of Jackie's, what are you doing here? 3 points.
WG: Ick! Bobby could have done a killer version of this with a more rocking arrangement. This is soulless and pointless. Reminds me of karaoke. What a shame. 4 points.
PL: Well, Status Quo do have a sort of a bad guy hellraiser image in the UK, but this is a bit - well - pristine. Nice sound, very competent. Distinctive? Exciting? No, not really. The best the band could do in the late 90s? Unfortunately, yes. 6 points.
WG: The only record I really know Status Quo from is Pictures of Matchstick Men/Hey Joe. This sounds like a different group. But I do think this is one of the finest covers of this song I've heard. Professional, yes. But done really well. An excellent updating. 9 points.
PL: Back to the 60s again, and Italy, for The Rokes' C'e una strana espressione nei tuoi occhi. This is nice. A bit of a garage sound; lovely easy pace. These guys are in control. I think Jackie would like this one. Then it sort of stops. Weird - but a weird winner. 8 points from me.
WG: The picture sleeve on the .45 shows four guys with rather long hair, so I'm thinking this dates from post 1965, but that is just a guess. The sound to my ears is in the style of the early Beatles, which is a good thing. Jangly, nice pace, well done. 7 points.
PL: Now this, it says here, was recorded at The Bottom Line in 1975. But don't tell Bruce Springsteen, 'cause it's from a bootleg album, and he doesn't like those. Well if that's the case Brucie baby, you won't mind me saying it's not all that good. Perhaps 4 points for the high level of energy but I don't think I want to hear it again.
WG: Bruuuuuuuuce!!!! This is GREAT!!!! Energy spilling out of the speakers, possibly the greatest band in the world playing one of the greatest pop songs ever. Actually, Jackie's own band at her recent Bottom Line gig sounded reminiscent at times of the E-Street Band. Jackie would approve of this. He loses 1 point for mentioning The Searchers instead of Jackie. 9 points.
PL: This is not my night, help! This is dreadful. Sandwiched between "Bend me shape me" and "Mony Mony," it's Tight Fit and the 1981 disco mix. The worrying thing is it must have sold thousands of copies and earned Jackie loads of money. 1 point nevertheless.
WG: Really? Well, they didn't make any money from me; I never heard it. And I wasn't missing much. And it's too slow to be danceable. 1 point for including it in the medley.
PL: Give me something good to finish on, please. Now, this is exciting. Brilliant arrangement…great voice…marvellous sound…depth. You've got to stop and listen to this. It's breathtaking…perfection. It's a 1963 Liberty 45. It's Jackie DeShannon. 10 points!
WG: The original. The best. How can you top this? Many have tried, some have come close, but none have matched Jackie's original. Of course 10 points. We have a winner!
+ Besides Jackie's perfect score, the other winners this issue are Status Quo and The Rokes with 15 points each, and Steve Forbert and Bobbie McGee with 14 points each.
As this concludes the commentary on When You Walk in the Room, the JDSAS would like to make available recordings of the highest rated versions. We have compiled onto CD the top 27 versions, which all rated a 10 or higher, plus a surprise bonus track available only from the JDSAS. The CD can be ordered for $10US and Canada/£8UK and the rest of the world. (sorry, the postage is more expensive) from the JDSAS (please do not make checks or money orders out to the JDSAS. Please make them out to William George in the US, and Peter Lerner in the UK).
The sources for these recordings are primarily from tapes of vinyl. Although we have done our best to equalise the sound levels, sound quality varies from track to track.

The featured artists are:
Jackie DeShannon/The Searchers/ Paul Nicholas/ Ruby Starr/ Child/Paul Carrack/ Pam Tillis/ Fiver/ The Rokes/ Status Quo/ Karla Bonoff/ Mike Pender's Searchers/ Steve Forbert/ Bobbie McGee/ Chris Hillman/ Claude François/Bruce Springsteen/ Lisa Burns/ The Striders/Lynn Terry/ Tiger Sue/ The Sports/ Ricky Gianco/ The Fabulous Singlettes/ Del Shannon/Stephanie Winslow/ Billy J. Kramer with The Dakotas.

If anyone has any recordings of When You Walk in the Room that we have not covered in the previous three issues, we would love to hear them!
---
from
The Heart of Rock & Soul
- The 1001 Greatest Singles Ever Made
by Dave Marsh
---
Please click below for the index page for this issue.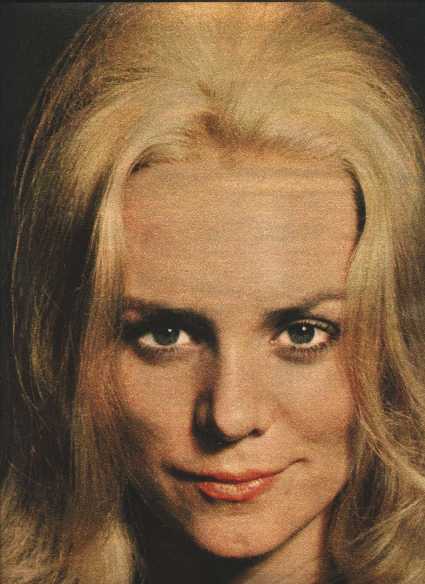 ---
Click on Jackie to return to page one.
---