excerpt from
We Wanna Boogie: An Illustrated History
Of the American Rockabilly Movement
by Randy McNutt
© HHP Books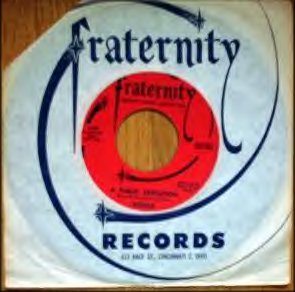 COLUMBIA STAR
FEB 14, 1959

TEN TOP STARS at the Musical bar, 1928 parsons Ave. for one night only Thursday Feb 12th. The feature will be Fraternity Recording star, the lovely Jackie "Dee" Shannon, her hottest wax being "Buddy" and "Just Another Lie". Rusty York, Buddy Rish, The Cajuns, The I.V. Leaguers and The King of Rock 'n' Roll, Chuck Howard and his band will be on tap to play. Paul Nowlin said there will be no reservations, all seats will go on sale on a first come first served basis.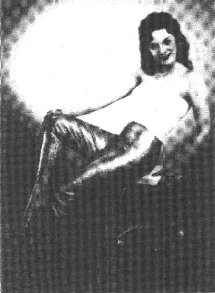 At the age of sixteen, Jackie was a recording artist for Fraternity Records.
They called her Jackie "Dee" Shannon and she was just a kid - fifteen years old in 1959. She sang in a rock and country kind of way, and became one of rockabilly's youngest proponents. She toured the Midwest with Rusty York and the Cajuns, before Rusty left to promote his record "Sugaree". "Man, that girl could sing," York recalled. "We'd travel around to these little record hops and television dance programs, and she would say that she wanted to be a big-name singer. All I can remember is that she wore these bright gold pants ..." She ended up in California, where she wrote songs and sang. She wrote "Dum Dum" and "Heart In Hand" for Brenda Lee and "The Great Imposter" for The Fleetwoods. When the English rock band invasion took place in the mid-'60s, she was on the charts again as a songwriter with "When You Walk In The Room" and "Needles And Pins" by The Searchers. She had recorded both songs herself with little success. In 1965, she finally arrived on the international charts with a Burt Bacharach-Hal David song called "What The World Needs Now Is Love". She has continued to record over the years for various labels. In the early '80s she wrote Kim Carnes' hit "Betty Davis Eyes".
---
Please click below for the index page for this issue.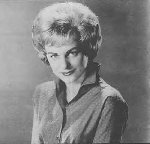 ---
Click on Jackie to return to page one.