Jackie & Van
Jackie recorded Van Morrison's song I Wanna Roo You. In 1973, she sang with Van on sessions for his album Hard Nose the Highway, including the hit duet Warm Love. The same year produced a single written and produced by Morrison, Sweet Sixteen, on which he also sang backup and played saxophone. The other songs from those sessions remained unreleased until this year. They also appeared together live on several occassions. Their collaboration was short-lived, but fruitful. The following is an excerpt from the book Celtic Crossroads: The Art of Van Morrison by Brian Hinton (© 1997 Sanctuary Publishing Limited.) Van comes across as his usual crusty, defensive (and private) self. But there is no denying the music they made together was magic. It's a shame that there exists no recordings of their live shows together.
---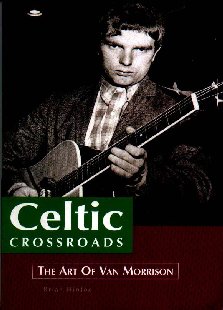 (In 1973) Van invested in a sixteen track home studio so that he could tape whatever he chose, with whoever it pleased him to invite over, and with no time constraints. Plans to record Jackie DeShannon proceeded no further than one co-composed (sic) single, Sweet Sixteen - and rumours of a romantic involvement, brusquely denied by Morrison.
In April (1973), Morrison returned to San Anselmo to make an appearance with Jackie DeShannon, and it was now that rumours began to circulate about further live appearances and a joint album, like Kris Kristofferson and Rita Coolidge. As Van told Cameron Crowe for Rolling Stone, "There was never a duet album planned. There was no team up. There was nothing. The whole thing was just the magazines talking. They write about something they don't know anything about, just to make money. That's how these magazines exist." For all that, DeShannon opened for Van's four night engagement in May 1973 at LA's Troubadour, a small venue whose media profile loomed disproportionately large.
Jay Philbin reports an opening set by DeShannon, using Van's band and singing Santa Fe, the track she co-wrote with Van.
---
---
---
Please click below for the index page for this issue.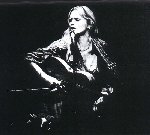 ---
Click on Jackie to return to page one.
---