book signing for "Hal Lifson's 1966"
by Mark Tyler
---
Itís 1966!



A sunny Southern California 2003 day, the Sunset Strip, Jackie DeShannon, Michelle Phillips, Lee Meriwether and an eager crowd marked the celebration of Hal Lifsonís pop Culture book tribute to the "Coolest Year in Pop Culture History."

While 1965 was a groundbreaking year in many ways, 1966 can be remembered as a Definitive year in pop culture with such diverse musical projects and songs as: No Matter What Shape (Your Stomachís In), These Boots Are Made For Walking, Winchester Cathedral, Iím a Believer, Wild Thing, California Dreaming, Secret Agent Man, Pet Sounds and Revolver.

No matter what you may remember about the 60s, chances are strong that it probably was in full swing in 1966 and nobody captured the year in print as appropriately as Hal Lifson. The recent book signing ceremony held at Book Soup on the Sunset Strip featured a question and answer session to celebrate the bookís release, and the guests included Jackie.
Some audience questions directed to Jackie:
ē Which producers did you enjoy working with?
ē Would you consider doing more with acting?
ē How did 1966 have an influence?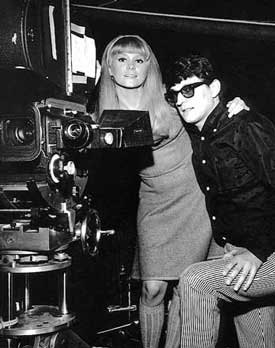 Jackie mentioned Jack Nitzsche, Dick Glasser, Bacharach and David, Tom Dowd/Arif Mardin/Jerry Wexler among some of her favorite producers. Jackie says she would consider acting in a play (I should have asked about The Last Drive In and Under Midwestern Skies, 2 plays Jackie wrote). Regarding influential years; Jackie felt that the decade as a whole was influential.
Michelle Phillips told the crowd that 1966 was the best year of her life (musical success with her song co-written with husband John) and the worst (being temporarily kicked out of The Mamas and the Papas.)
Jackie started 1966 fresh from the success of her first top 10 single, a wedding, and two motion pictures including a starring role in Címon Letís Live a Little which successfully captured the pop culture mood of 1966.
I started 1966 in kindergarten, but remember that each year in the 60s seemed historically and musically unique. 1966 seemed to serve as a transition between the high camp of the musical early sixties and the seriousness later on. Many great songs came out of 1966.
Jackie is pictured om page 82 of the book with LA DJ "the real" Don Steele.
---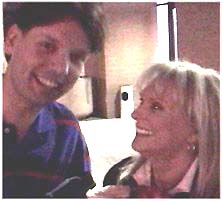 Mark Tyler with Jackie
---
---
Please click below for the index page for this issue.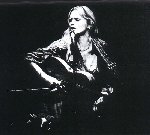 ---
Click on Jackie to return to page one.
---