speak out to me
Artie Wayne
---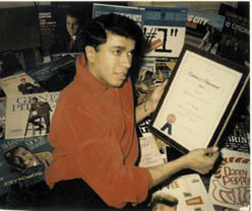 Renowned songwriter and producer Artie Wayne recently wrote and shared his experience of friendship and working with Jackie. He has kindly agreed to let us print his letter here. Celebrating his 39th birthday for the 21st time this year, Artie has pursued an eclectic array of vocations and avocations, including songwriter, singer, producer, publisher, concert promoter, restaurant host and artist and international seeker of paranormal truths. His first hit as a songwriter and producer came early on, with 1963's Joey Power's "Midnight Mary." He's had over 200 covers recorded by such major artists as Michael Jackson, Aretha Franklin, Rick Nelson, Paul Anka, Cher, The 5th Dimension...well, you get the idea.

First I want to tell you that I think your Jackie DeShannon website is very "Cool"! [Thanks Artie! Alan] I first met Jackie back in 1964 when she was on tour with the Beatles in New York. We had talked on the phone a few times after I cut a couple of her songs with Joey Powers ["Midnight Mary"] and we arranged to get together when she got to town. I recorded Jackies song " Baby Bye-o" with Joey Powers on Amy records. And I think she wrote"Billy old Buddy"which Joey did as well.
We hit it off immediately with our mutual love of music, dancing and art museums. I was going to show her "My New York", but she wound up showing me "Her world". That included after hour jam sessions in Greenwich village with Dave Von Ronk, John Hammond Jr. and Tom Paxton…as well as showing me how to play songs she just learned from Bob Dylan and John Lennon.
My first [and only] single for Liberty records, "Where Does A Rock and Roll Singer Go [When His Record's Off the Charts?"] just bombed out and I was discouraged with the music business in the States. Jackie suggested that I go to the U K, where I just had a top ten hit with "Queen for Tonight" by Helen Shapiro.
She said that I should go to London when she would be there.....in November 1964 when she would be promoting her latest single. Once again, I was swept away to her galaxy…becoming friends with one of her co-writers, Jimmy Page, watching her perform on "Ready, Steady, Go!", and going on several stops of the Beatles' promo tour for "Beatles For Sale".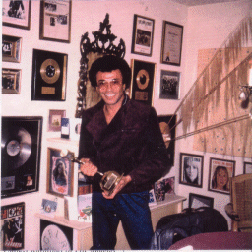 Jackie and I never dated…but we hung out a lot. I was devastated when a misunderstanding [too minute to remember] threatened our relationship. We hadn't spoken in a month........then the day after I had open heart surgery, back in N.Y., she called me from a recording studio to see how I was. She had the engineer play the backing track she was working on…and sang "What The World Needs Now Is Love" to me over the phone. I can't tell you how much that meant to me…but I actually made medical history by walking around 36 hours after my operation!!
I'm really happy that Rhino released Jackie's 1972 album…it is one of her best! I gave her Van Morrison's "I wanna' roo you" and put her together with him to co-write. I'm glad their three songs were finally released.

Regards, Artie Wayne

Thanks Artie! And we'd like to say your website is cool too! Everyone can check it out at:
http://www.geocities.com/artie_wayne/index.html
---
---
---
Please click below for the index page for this issue.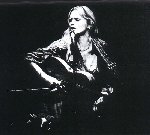 ---
Click on Jackie to return to page one.
---