speak out to me
Jackie's live internet chat
October 19, 2003
---
The following are a few questions, answers, and comments made during Jackie's recent live chat on her website.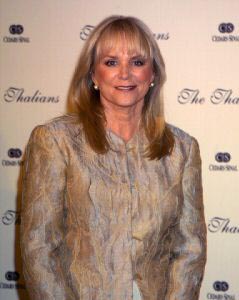 ---
Q: Hi Jackie. Have you ever given much thought to the idea of writing your autobiography?
JDS : Yes, I have given thought to writing my autobiography. As you have gathered by now, I am a very private person and I have such mixed emotions about doing this. So far, I'm working on a coffee table picture book with song lyrics.

Q: Is there any chance of you making any personal appearances in the UK soon? You have a lot of fans here.
JDS : Oh, will this ever happen? I have talked with several promoters and so far we haven't had a meeting of the minds. It would be a dream come true to perform in England as I feel it is a second home. So I'll just have to keep my fingers crossed and say a little prayer.

Q: How extensive was your work in England in the 1960s?
JDS : In the 60s I made many trips to England for the Jack Good show (Top of the Pops, I think). I wrote and recorded several times in England.

Q: Can you tell us the circumstances of recording your wonderful UK only single Wings of Victory, and was anything else put on tape at the same time. It's a superb track!
JDS : About Wings of Victory, no it was just a single session. Its one of my very favorites. But it was not released in the US.

Q: I recently finished reading a very good biography of Eddie Cochran, which led me to wonder how well you knew him, if you ever did anything with him musically, and what your recollections of him as a person are.
JDS : I adored Eddie Cochrane. I met him while I was promoting a record in Chicago and he suggested that I come to CA. He thought it would suit me well. His music was a great inspiration and he was very encouraging to me. But he was killed before I moved to CA.

Q: Jackie, having talked about Eddie can I ask about Elvis? Did you record with him ever? and did you ever meet Buddy Holly - I guess they were both great influences.
JDS : I never recorded with Elvis but I sang with him at his jam sessions in Bel Air. As far as Buddy Holly, I was scheduled to do a show with him. However, that same evening the plane went down.

Q: What are your favourite track or tracks from your recent Rhino CD release? (Jackie…plus)
JDS : My favorite tracks… Anna Karina. Through the Gates of Gold. Peaceful In My Soul. Santa Fe. Laid Back Days.

Q: I read that you sang with Bob Dylan on his Planet Waves album, but your tracks were never released. Anything you can tell us about that experience?
JDS : About Bob Dylan, singing with Bob Dylan is always a great experience. But I don't know what happened to the tracks. About the sessions, a bunch of us were out at the house where he was recording and we were doing some backing vocals. I had known Bob since his first album and was one of the first artists to record his songs.

Q: Who was the guitarist on your acoustic demo LP, the one with Too Far Out, With you in mind, etc?
JDS : I was the guitarist. I believe I was anyway.
Q: that is great! You didn't get much chance to play guitar on many of your records
JDS : Well, I only had people like Jimmy Page and Glenn Campbell and James Burton (played also for Elvis and Ricky Nelson) (and on and on) to play for me so it wasn't a hard choice to make.

Q: I have a question about your chosen name. Jackie DeShannon is very different from Sharon Myers. What influenced the change?
JDS : , In the beginning when I was making records, radio stations were not playing records by girls. It was suggested I choose a name that could be a boy or a girl. So there you have it!

Q: Jackie, do you consider yourself a Kentucky girl still, or are you now California through and through?
JDS : I'm a Kentucky girl still, with shades of CA through and through!
---
---
Please click below for the index page for this issue.

---
Click on Jackie to return to page one.
---