Jackie

The magazine of the Jackie de Shannon Appreciation Society
Volume 2 - Number 4
Summer 2000
---
back talk
Welcome to summer, and a very special issue of Jackie. In addition to the final installment of Peter Lernerís The Story Of Jackie DeShannon, you will also find a complete discussion of Jackieís recording career. Call it The Recordings Issue. The articles come from Now Dig This (April 1998), Bomp! (Spring 1976) and Hot Wacks (January 1980). Thanks to Peter Lerner and Patrick Curran for the use of the former and latter. In order to include all of these articles together in this issue, I have also increased the number of pages for this edition. Thanks also to Mark Tyler, Doug Wright, and Steven Sarnelli for items used in this issue. Please keep the contributions coming!

JACKIE ON THE RADIO On April 1, Jackie appeared live on radio station KRLA, in Los Angeles, California. She apparently took listenerís calls and chatted with the DJ. Did anyone on the west coast happen to hear this or even tape it? If so, please tell us all about it!

In our next issue, we hope to have a new album from Jackie to discuss! Also, the Raven label is set to release a CD titled The Best of Jackie DeShannon Ė 1950-80: Come & Get Me, on July 25. Look for a report on that in the next issue as well.

FOR SALE

I still have a few Demos CDs left. The cost is $20 US/£16 UK. All proceeds go toward the JDSAS for future expenses. A review of the Demos CD appeared in Issue 3 of "Jackie".

JDSAS member Brian Gari has two of Jackieís SHINDIG appearances on video. The songs are It Must Be Love (quality is average but extremely hard to find as far as I know) and What the World Needs Now (A+ quality). He has offered to make copies for $10 plus $3 postage. Send orders to: Brian Gari, 650 West End Ave., New York, NY 10025

Back issues of Jackie , Volume 2, can be ordered for $5 per copy.

Several members have inquired about the possibility of an official Jackie t-shirt. If enough people are interested, they could be printed and shipped for a maximum of $25 US. It would be a high-quality white t-shirt with a 4X5 silkscreen design of the Jackie logo (the real photo, not the posterized version found on the back cover). Let me know if you are interested, and if there are enough orders, I will let you know how much money to send. Please remember to tell me what size shirt you want as well.

Subscriptions in the UK (£7) may be sent to Peter Lerner at 4 Victoria Gardens, Marlowe Road, High Wycombe, Buckinghamshire HP11 1SY. The United States and all other countries ($10) may be sent to the JDSAS address. Email to JackieDeSh@aol.com.
---
Articles in this Issue
The Secret Life of Girls
By Peter Lerner.
By Peter Lerner.
By Spencer Leigh
By Spencer Leigh
By Spencer Leigh
Some singles reviews from Nov 7, 1960 to Jan 21, 1967
A few more reviews and pics.
From Hot Wacks (January 1980)
From Hot Wacks (January 1980)
From Hot Wacks (January 1980)
By Peter Lerner (From the unpublished Flamingo magazine.
---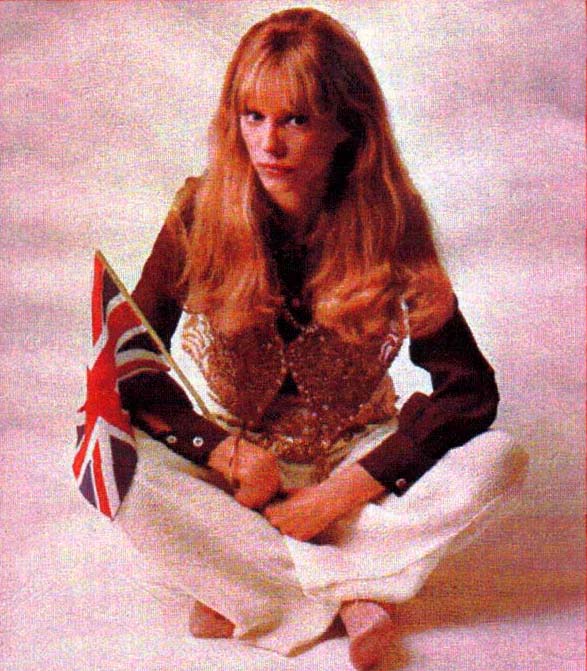 ---
---
Click on Jackie to return to page one.
---