Jackie

The magazine of the Jackie de Shannon Appreciation Society
Volume 2 - Number 6
Winter 2001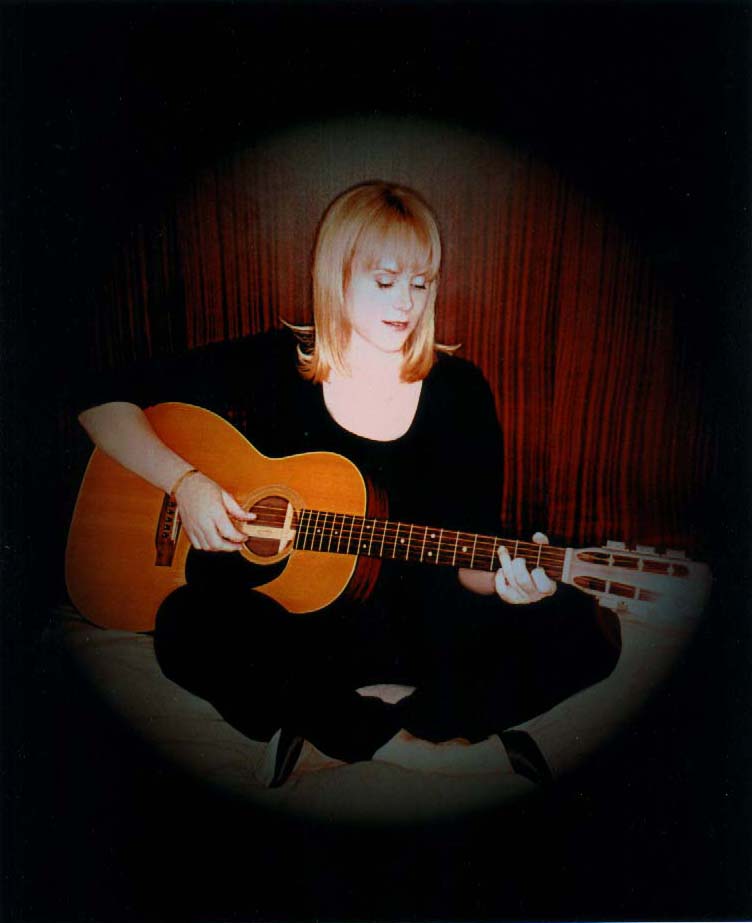 ---
back talk
Welcome to a new year and a new issue of Jackie. There is a lot of exciting activity expected from Ms. DeShannon in 2001. Some of which is her return to live performing. Jackie made her long-awaited stage comeback in October with a rock show at the world-famous Whisky A Go Go, and will appear at New York City's Bottom Line twice in March. In this issue are two reviews of Jackie's Los Angeles appearance; one by a professional critic, the other by a fan. Jackie also appeared at a Hollywood Tower Records shortly after the release of her new CD, You Know Me, and JDSAS member Mark Tyler was there to get the scoop - with pictures! For the latest news on Jackie's current activities, keep an eye on her website - www.jackiedeshannon.com.
One of the highlights of Peter Lerner's Jackie, Volume 1 was his regular feature The Songs of Jackie DeShannon, in which he compared versions of DeShannon compositions recorded by other artists. With this issue that feature is revived - with a twist.
We are always happy to hear from fans of Jackie DeShannon, and welcome the readers to send in opinions, responses, observations, or just greetings and wishes. JDSAS member Derek Wood wrote to tell us his reaction to You Know Me:
I was very tired when I first heard You Know Me on my personal CD player, but I was totally entranced. The first four tracks are superb, Wing Ryder being my favourite, and I thought if this is the standard of the whole album, then it is going to be a damned good one.
However, this was not to be the case!! Instead the album builds on those first four tracks, blossoming into one of the finest in my collection. Music is my great passion in life, but my three absolute favourites are Jackie DeShannon, Dusty Springfield (God rest her soul) and Petula Clark (just listen to those glorious French albums).
You Know Me is so cohesive and well balanced that it takes "pop" music to a higher plane. I rank it alongside such glorious albums as Dusty in Memphis, Petula '71 and Lighthouse by Kim Carnes. I know I get very impassioned when I really like something, but You know me is not so much an album as a spiritual experience. It's divine, and yet commercial.
The album has been worth the 22 years of waiting! I agree with Bill George that You Know Me is similar in style (in some ways) to New Arrangement, and even more so to Wings of Victory / Possible Dream. I always hoped Possible Dream was a portent of things to come, and it has proved to be so (although sadly there has been a gap of 16 years).
I could go on and on about each track. Just How Right You Are is Jackie sensually gliding over the superb backing; but then There Goes The One is also superb, and Vanished In Time is oh so Jackie! I'm sure Rod Stewart would kill for Raze - the song and its backing are quite delicious. Can Jackie please be made aware of just how much we love this gorgeous new album? My only (slight) gripe is with the cover, which although quite pleasant, is nowhere near as good as the delightful photo on the back cover where Jackie looks stunning.
I take issue with the point that Bill George makes that some of the cuts are a little overwhelmed by the instruments. On other people's CD players this may be the case, but on my Kenwood system set to "Classical" sound and listening through my Sonnheiser HD480 Classic Headphones, the sound and clarity are just perfection.
Dare I say that I hope we can expect further albums of this calibre from Jackie.
I think you spoke for all of us Derek!
---
Thank you to Doug Wright, Mark Tyler and Peter Lerner for their contributions to this issue.

Back issues of Jackie, Volume 2 can be ordered for $5/£4 apiece at the JDSAS addresses.
---
Articles in this Issue
by Mark Tyler
Demos Volume 2
By William George
Come And Get Me: Best Of...1958-1980
Deshannon, Ever Sincere (By Natalie Nicholls)
and, Jackie Rocks The Whisky (By Mark Tyler)
By Paul Lerner & William George.
By Steve Escobar.
By Gary Lycan.
Official Press Release
The Cleveland Press Apr. 3-10, 1970.
---
Jackie DeShannon Appreciation Society
Publisher & Editor (USA) - William George
Founder & Contributing Editor (UK) - Peter Lerner
Webmaster - Alan Rickards
Archivist - Mark Tyler
US Address - 2518 21st Street #2, Astoria, NY 11102
UK Address - 4 Victoria Gardens, Marlowe Road, High Wycombe, Buckinghamshire, HP11 1SY
Website - https://jackiedeshannon.tripod.com/
(but then if you are reading this you would know that!)
---
---
Click on Jackie to return to page one.
---