Jackie

The magazine of the Jackie de Shannon Appreciation Society
Volume 2 - Number 7
Spring 2001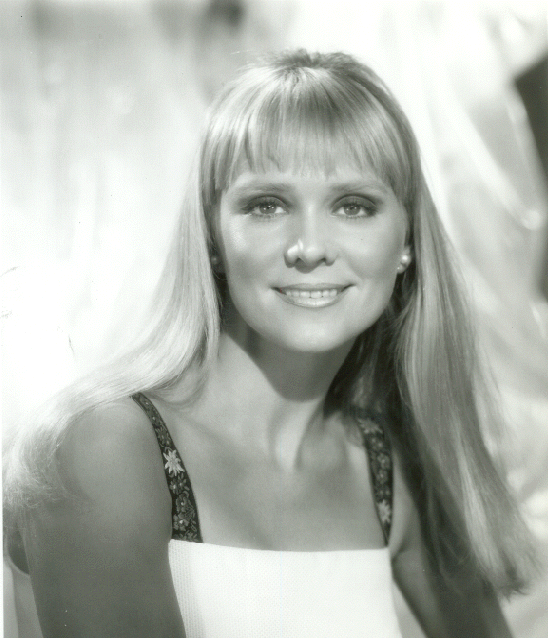 ---
back talk
So far 2001 has been a very busy period for Jackie DeShannon. But rather than write about it, I'll let Jackie tell it in her own words:
"I'm checking in to let you all know I've been having lots of fun!
Bottom Line--New York • March 3rd I was in New York to participate with several singer/songwriters for "In Their Own Words at the Bottom Line" with host Rita Houston. She asked all of us about career highlights and humorous anecdotes. I was fortunate to share the stage with Glen Burtnik, Darius Rucker, Al Anderson and Fred Knobloch, who are all very gifted artists. We each sang several of our own songs as well as singing along on each other's songs. It was a jammin' night. March 10th The week following I did lots of interviews—radio and magazines, and Saturday were my concerts at the Bottom Line. I have always wanted to play there, and I'd like to send many thanks to Allan Pepper for making it possible. It's hard to put into words what an extraordinary experience it was for me, having so many fans in the audience shouting out their favorite songs and singing along to many of the new songs as well as the old. This was truly a highlight in my career. We did two shows that night and I can still feel the excitement. Thanks to Gavin Blowers for his excellent technical support. I would especially like to thank the exceptionally talented Glen Burtnik for being the musical director and putting together an astonishing group of musicians. I love you all. (See review for the names of the musicians.)
McCabes--California • Mar. 23 & 24 I performed at McCabes Guitar Shop in Santa Monica. It was nice to meet so many of you and to autograph my new cd "you know me." I loved everyone's enthusiasm; it was electrifying. And to the audience who sang along, you were awesome. I was surprised that you remembered all the words to the new and old songs. What a thrill it was to play my music live for you and to share the stage with such great musicians:
percussion: Joakim Ekberg; acoustic guitar & background vocals: Michael Pizzuto; drums: Matt Forsyth; keyboard & background vocals: Tony TerBorg; bass & background vocals: Paulo Gustavo; harmonica, sax, flute, Jimmy Zavala
I'd like to thank everyone for making those two nights so special.
Rock & Roll Hall of Fame • Moving right along, I have just returned from performing at the Rock & Roll Hall of Fame in Cleveland. I was invited to lead a workshop as part of their celebration of Women's Month. MaryAnn Janosik, Director of Education for the R&RHF and I discussed the necessity of learning the how to protect rights to unpublished songs. I shared my experiences with young women who are up and coming singer/songwriters, as well as others interested in this area We played tracks from the "you know me" cd, and took audience questions about structuring a song and how to make it better. At the end of the program the audience sang along on "What The World Needs Now Is Love," and "Put A Little Love In Your Heart." It is so nice when you can give something back. Later on that day I gave a concert in the Rock Hall Theater. David Spero, Senior Director of Public Programming for the R&RHF, led a discussion regarding the highlights and history of my career. I was very fortunate to share the stage with Glen Burtnik of Styx. Glen sang with me and accompanied me on guitar and piano throughout the evening. He is a great talent and a super nice guy. I even got him to sing several of the hit songs he has written. I am still flying high from the whole thing.
Trailblazers Award • On May 16th I will be in Boston to receive the "Trailblazers Award" presented by radio station Magic 106.7 at the "Exceptional Women Awards." Previous honorees have been Judy Collins, Paula Cole and Carly Simon. The event was created and is organized by radio hosts Candy O'Terry and Gay Vernon. Magic 106.7 is the #1 music station in Boston. The show hosted by Ms. O'Terry and Ms.Vernon is the winner of 8 major awards, including the prestigious Gracie Allen Award honoring programming by women, for women and about women. The Awards program benefits the Gillette Centers for Women's Cancer at Dana-Farber/Partners CancerCare. I am so honored to be receiving this award."
Congratulations, Jackie!
---
• Thank you to Peter Lerner, Mark Tyler & Doug Wright for their contributions to this issue.
• Back issues of Jackie, Volume 2 can be ordered for $5/£4 apiece at the JDSAS addresses.
• Demos Volumes 1 & 2 are now both available for purchase. $20/£15 each.
(We apologize for the delay in Volume 2. The discs are now in, and all orders have been mailed. If you have not yet received your copy, please contact the JDSAS.)
---
Articles in this Issue
Article about Jackie's tour with the Beatles
(Their favorite girl tells all)
Concert reviews By Bill George and Peter Lerner
When You Walk In The Room (Part Two)
Lincoln Center, New York City, March 7,2001
From the National Enquirer ~ December 26, 2000
From People Magazine ~ April 2001
More pictures of Jackie taken at the Bottom Line, New York City.
---
Jackie DeShannon Appreciation Society
Publisher & Editor (USA) - William George
Founder & Contributing Editor (UK) - Peter Lerner
Webmaster - Alan Rickards
Archivist - Mark Tyler
US Address - 2518 21st Street #2, Astoria, NY 11102
UK Address - 4 Victoria Gardens, Marlowe Road, High Wycombe, Buckinghamshire, HP11 1SY
Website - https://jackiedeshannon.tripod.com/
(but then if you are reading this you would know that!)
---
---
Click on Jackie to return to page one.
---