Jackie

The magazine of the Jackie de Shannon Appreciation Society
Volume 2 - Number 8
Summer 2001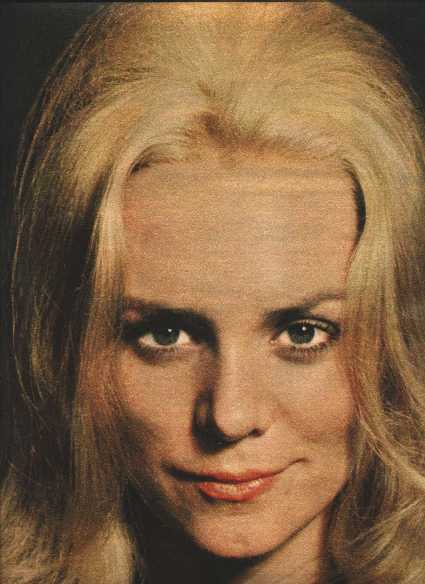 ---
back talk
Summer wishes, and welcome to a new edition of Jackie. With all of Jackie's recent activities, there is no shortage of material, both vintage and current, to report. In this issue, you will find reviews of several diverse appearances over the past few months. Thank you to Bill Reed, and our "field reporter" Mark Tyler for their exclusive commentary. This issue also marks the conclusion of the three-part series of "cover" versions of When You Walk in the Room. There are many more recordings of this classic song than what we have covered, but we haven't been able to track them down yet. Any help in acquiring additional performances of this song are readily welcome!
Spain's premiere JDSAS member, Iñaki Orbezua,publishes a fanzine titled Otoño Cheyenne. The latest issue, number 4, features a thirteen page cover story on Jackie, in spanish. This will certainly be a collector's item! Anyone wanting to obtain a copy, send $6 (which includes airmail postage) to: Iñaki Orbezua, P.O. Box 162, 48080 Bilbao, Spain. You can also contact Iñaki via email at: otchey@teleline.es.
And finally, it is with great sadness that we announce the passing of one of the earliest JDSAS members and record collector supreme, John Malcolm Anderson. A roots music expert and enthusiast, he supplied the JDSAS with clippings about Jackie's early career in the 1950's, as well as recordings of Jackie's earliest singles, which at the time hadn't yet been heard by most of us. He will be missed by music lovers and journalists the world over.
---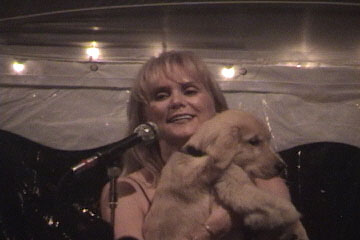 ---
• Thank you to Peter Lerner, Mark Tyler & Bill Reed for their contributions to this issue.
• Back issues of Jackie, Volume 2 can be ordered for $5/£4 apiece at the JDSAS addresses.
• Demos Volumes 1 & 2 are now both available for purchase. $20/£15 each.

---
Articles in this Issue
Article from the Village Voice
When You Walk In The Room (Part Three)
Article from FABulous Magazine
Concert reviews By Bill Reed and Mark Tyler
More pictures of Jackie and Bria
---
Jackie DeShannon Appreciation Society
Publisher & Editor (USA) - William George
Founder & Contributing Editor (UK) - Peter Lerner
Webmaster - Alan Rickards
Archivist - Mark Tyler
US Address - 2518 21st Street #2, Astoria, NY 11102
UK Address - 4 Victoria Gardens, Marlowe Road, High Wycombe, Buckinghamshire, HP11 1SY
Website - https://jackiedeshannon.tripod.com/
(but then if you are reading this you would know that!)
---
JACKIE DeSHANNON RARE RECORDS FOR SALE
35 Jackie DeShannon US, UK and foreign 45s for sale. Includes
Jackie Dee on US Liberty and early Edison International.
Other US Liberty items include scarce picture sleeve of
Faded Love promo (2 copies, both on different label designs) +
Little Yellow Roses gold wax promo, South African tri-centre
Imperial Put A Little Love In Your Heart, etc.
Part of a list of 8000 45s/EPs. Send large SAE for complete list to:
Record List (JdS)
PO Box 25,
Ringwood, Hants BH24 2YQ,
England.
---
Click on Jackie to return to page one.
---