Jackie

The magazine of the Jackie de Shannon Appreciation Society
Volume 2 - Number 9
Autumn 2001
---
back talk
It has now been one year since Jackie released her "comback" CD, You Know Me. And what an exciting year it has been for her fans! As it comes time to put together each issue of Jackie, it seems there is never a shortage of material. The biggest problem is what bits to include, and which items to save for another time.
But as the time came to put this issue together, I must admit I wasn't much in the mood. After the tradedy of September 11, I thought, "how important could a newsletter about a singer be, when there were thousands of people dead and missing?" It made me re-think the importance of what I do, which is entertain. How important in the scheme of things are entertainers anyway? It seemed like a pretty useless profession to me at the time. I felt like I should be doing something to help, something humanitarian.
But what I came to realize is, that we are, each of us, on this Earth for a reason. And in these serious and dangerous times, people need to be entertained. Probably more than usual. And if there is any entertainer who has voiced a much-needed positive outlook, it is Jackie DeShannon. More than 30 years later, her words are more applicable than ever. As I listened to the many versions of her hit song, Put A Little Love In Your Heart, for this issue's featured song, the message came through loud and clear. What I had previously thought a rather hippy-dippy song was now heard as a heartfelt anthem for peace and love. And while some of the cover versions come across as maudlin, or boring, or even irritating, several of the performances really embrace the message of the song, elevating it to more than a sentimental slogan. For some reason, the song works best when done in an R&B style. Even Jackie's version is Philly soul.
But the most important element of making the song a success is the performer's respect of, and belief in, the lyrics. Jackie herself says, in an article found in this issue, that Put A Little Love In Your Heart is "the song that's closest to my being and how I really see things." And that is what makes the song, and her performance, truly special. Now if only the rest of the world would take her message to heart!
---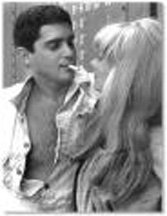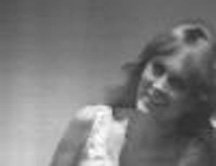 ---
• Thank you to Peter Lerner, Mark Tyler & Briam Gari for their contributions to this issue. Keep the good stuff coming!
• Back issues of Jackie, Volume 2 can be ordered for $5/£4 apiece at the JDSAS addresses.
• Demos Volumes 1 & 2 are now both available for purchase. $20/£15 each.
The When You Walk In The Room compilation is available for $10/£8 each.
---
Articles in this Issue
The Knitting Factory, Hollywood, July 22, 2001
At the First Amendment Center, NYC, October 2, 2001
Jackie on a Fashion Shoot!
Put A Little Love In Your Heart
Article by Jim Steinblatt
This edition's featured website
---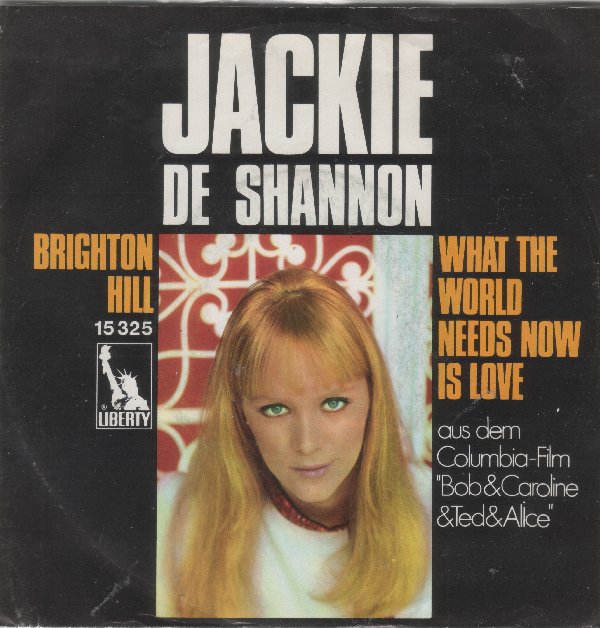 ---
Jackie DeShannon Appreciation Society
Publisher & Editor (USA) - William George
Founder & Contributing Editor (UK) - Peter Lerner
Webmaster - Alan Rickards
Archivist - Mark Tyler
US Address - 2518 21st Street #2, Astoria, NY 11102
UK Address - 4 Victoria Gardens, Marlowe Road, High Wycombe, Buckinghamshire, HP11 1SY
Website - https://jackiedeshannon.tripod.com/
(but then if you are reading this you would know that!)
---
Click on Jackie to return to page one.
---