Jackie

The magazine of the Jackie de Shannon Appreciation Society
Volume 2 - Number 10
Winter 2002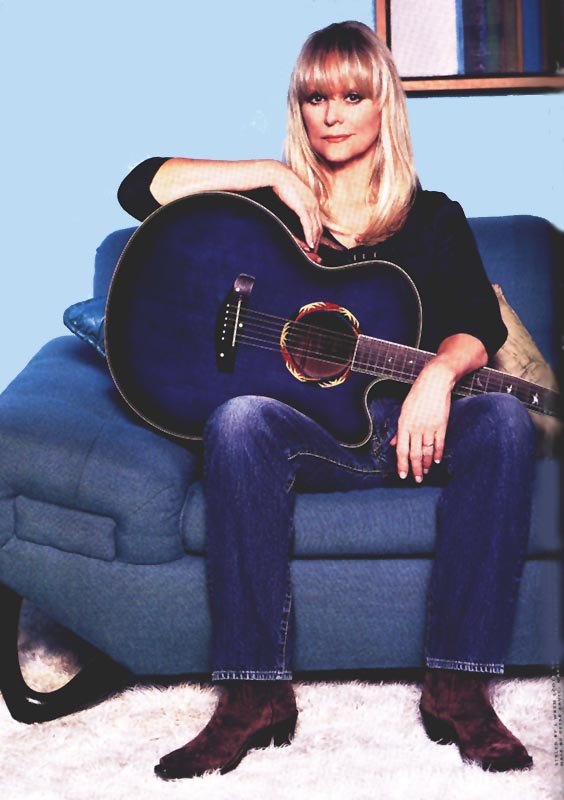 ---
back talk
Welcome to another issue of Jackie! Isn't that a great photo on the cover? Jackie and her guitar circa 1968 you say? Wrong! It's from the November 2001 issue of Vanity Fair. The photographer is Herb Ritts, and the picture was taken on June 25, 2001. (You can see the picture in color on our website.) The full-page photo also includes text which reads:
Jackie DeShannon: The Hit-Maker


Songwriter, singer, blonde
Thirty-eight albums; one Grammy; more than 600 songs to her credit.
Born Sharon Lee Myers 57 years ago in Hazel, Kentucky, DeShannon has a resume that reads like a mini rock 'n' roll encyclopedia. She opened for the Beatles on their first U.S. tour; wrote "Put A Little Love In Your Heart" and "When You Walk in the Room"; performed with Ry Cooder; wrote songs for Brenda lee and Marianne Faithfull; collaborated with Randy Newman, Warren Zevon, and Jimmy Page; co-starred with Bobby Vinton in Surf Party; recorded an album of Ray Charles songs deemed too much of a departure; co-wrote "Bette Davis Eyes"; and of course, was Burt Bacharach and Hal David's tender-voiced emissary in spreading the word that what the world needs now is love, sweet love. Her latest album, recorded after a two-decade-plus absence from the studio, is entitled You Know Me. It's more of what the world needs now. Ms. DeShannon's other recent activities include performing Fun Fun Fun and Surfin' USA with Brian Wilson at the Carl Wilson Foundation benefit concert, Oct 14, 2001, and receiving a Lifetime Achievement Award (details inside.)
In other related news, Brenda Lee will publish her autobiography, Little Miss Dynamite, in March (U.S. release date March 6). Considering how many of her hits were written by Jackie, there must surely be some mention of her in the book. Also, Ronnie Spector is reportedly recording a new album featuring old friends, including Keith Richards, Debbie Harry, Jackie DeShannon and others.
Congratulations to JDSAS member Derek Wood, whose neice, Verity, another DeShannon fan, gave birth to a baby girl on August 21 (Jackie's birthday), and named her Shannon!
JDSAS member Thom Moore and his brother Greg have a new CD out on Amazing Grease Records: Colossal Small by The Moore Brothers. A contemporary twist on the London sound circa 1967, it's well worth searching for!
---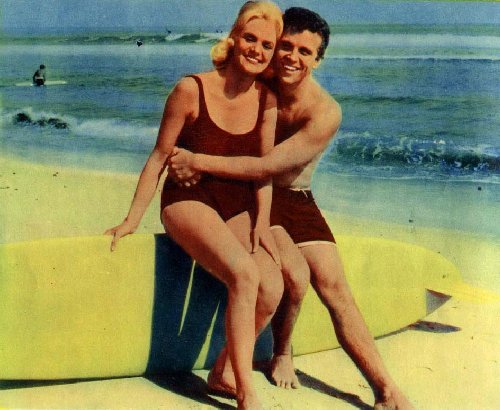 ---
• Thank you to Peter Lerner and Mark Tyler for their contributions to this issue, and to Brian Gari for bringing the great interview in NoHo>LA to my attention.
• Back issues of Jackie, Volume 2 can be ordered for $5/£4 apiece at the JDSAS addresses.
• Demos Volumes 1 & 2 are now both available for purchase. $20/£15 each. The When You Walk In the Room compilation is available for $15/£10 each.
---
Articles in this Issue
by Peter Lerner
Jag Records CD single
The Fraternity Story, Volume 2
by Anna McWill, NoHo>LA Magazine
Hits of the Genius
---
---
Jackie DeShannon Appreciation Society
Publisher & Editor (USA) - William George
Founder & Contributing Editor (UK) - Peter Lerner
Webmaster - Alan Rickards
Archivist - Mark Tyler
US Address - 2518 21st Street #2, Astoria, NY 11102
UK Address - 4 Victoria Gardens, Marlowe Road, High Wycombe, Buckinghamshire, HP11 1SY
Website - https://jackiedeshannon.tripod.com/
(but then if you are reading this you would know that!)
---
Click on Jackie to return to page one.
---