music and memories
---
Classic Masters
by Frank Allen
---
I am a fan of Jackie De Shannon. But I am by no means an anorak. I do not sit with bated breath eagerly awaiting the next release nor by any means do I love every bar of every track on every album. In fact these days I seldom buy an album, by Jackie or indeed anyone else. Like most persons of a certain age my fancies are in the main relegated to times when different animals were grazing in the verdant fields of the pop charts and when music itself, by sheer virtue of my youth, meant much more to me than now.
This new CD therefore came as a great relief being a microcosm of what were here most successful and possibly best years. I would not have to be too negative which was something I was dreading. These were times I knew and loved the music of Jackie DeShannon comprised a decent segment of the sound track of my life.
The great ones are there. I had almost forgotten how haunting and intense her iconic Needles & Pins was and still is. Lacking the lightness, tempo and commerciality that my own group, The Searchers, brought to it, the track has a strength and degree of feeling that still puts out a powerful message today. As the acoustic guitar riff pounds relentlessly in the background Jackie`s breathy vocals, with the kind of edge that could easily have emanated from someone who had spent a night swigging on a bottle of gin, wrench every ounce of emotion possible from the angst ridden lyrics. And I still love the complicated ad libs in the last verse that we were right to keep out of our chart version and that she was equally correct in cutting loose on for her original and distinctive version.
When You Walk In The Room is without doubt my all time favourite De Shannon song and we will always be grateful to her for writing one our most enduring hits. She was a fountain of material for us in the mid sixties and this was her at her best. Simple. Direct. And with the best guitar figure ever. Once again though Jackie was probably too subtle for her own good, hence her failure to crack the best sellers with many of her discs.
What The World Needs Now (classic Bacharach and perfectly styled to show off her lighter and more romantic side) and Put A Little Love In Your Heart (still as good as I remembered). Others wander through a wide range of both quality and commerciality.
The Weight, a great song that really should suit her more than it does, has been done in a key that to my ears is at least a tone too low. It is robbed of her natural power. Love Will Find A Way is a so-so composition which is all arrangement and little real content.
Faded Love still retains an attractive and romantic period feel which suits her very well indeed with her voice out front where one can best appreciate the quality of tone. That is one of my criticisms much of her current work. Whether by design, age or accident the hoarseness which made her work so individual against the frothiness of other girl singers is largely absent. But in the end it`s all personal taste and I may be way off beam.
A Lifetime Of Loneliness surprised me. It was much better than I recall and a much underrated effort, albeit one that would not thrive in today`s market. But then how much of this would? Times change and trends change with it, particularly in the field of popular music. That does not detract from the value of these recordings when Miss DeShannon was a ground-breaking artiste. I Can Make It With You is pleasant enough but on the whole less impressive. This woman has made a few dull records in her long career but never a bad one.
Singer songwriters who provide a source for others are often chameleons and Faded Love is Jackie being Timi Yuro. On the other hand Come And Get Me is Jackie being Dionne Warwick, which is hardly surprising when the Bacharach/David tune was probably penned for the diva herself originally. Sounds like it to me.
Brighton Hill, one of Jackie`s own compositions which is reminiscent of one of those little tunes that now and then come out of a 70s off-Broadway musical, must surely have been written either for, or because of, Laura Nyro. And if It`s So Nice wasn`t cut as a demo for Aretha I`ll eat the CD cover.
---
---
Please click below for the index page for this issue.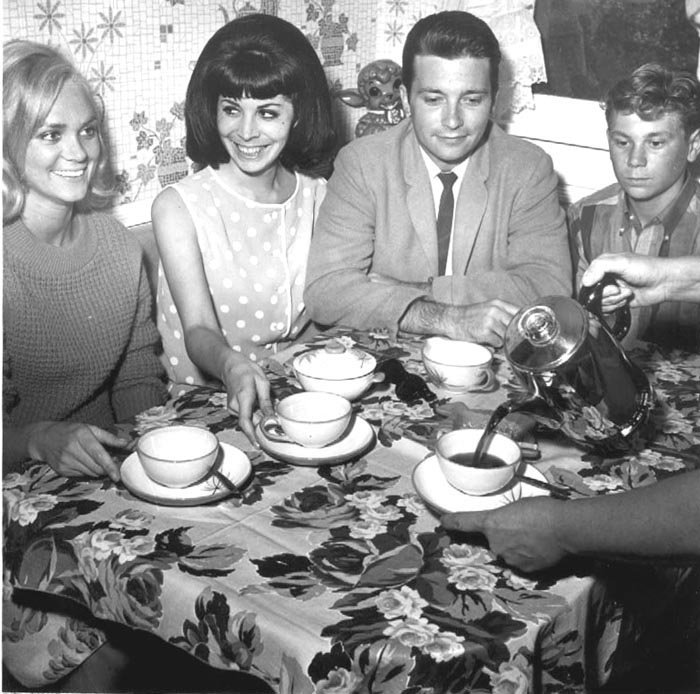 ---
Click on Jackie to return to page one.
---