Jackie

The magazine of the Jackie de Shannon Appreciation Society
Volume 2 - Number 13
Winter 2003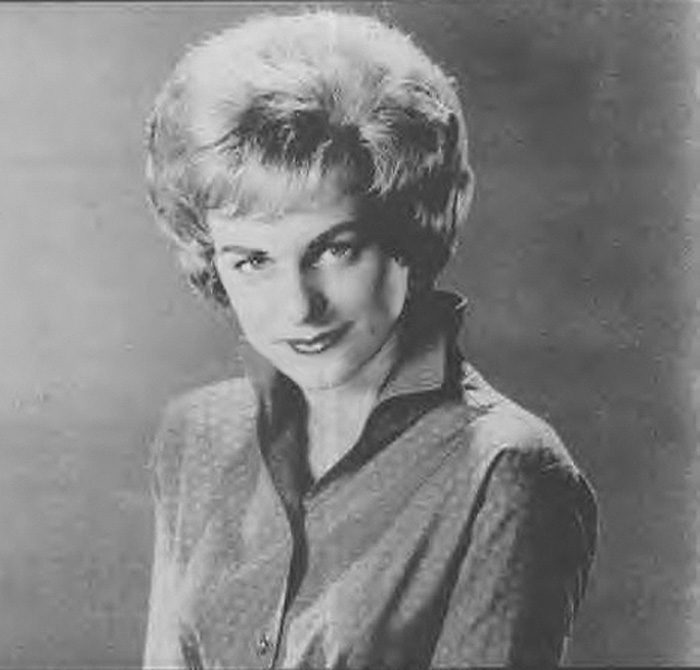 ---
back talk
Welcome to this long-overdue issue of Jackie! Every good story has a beginning, and thatís what this issue focuses on ~ Jackieís early years. From her first record on Mar-Vel with Shorty Ashford to her first chart hit with Bob Willsí classic Faded Love in 1962. From Midwestern teenage country chirper to red-hot rockabilly siren to L.A. Pop Diva. Youíll find every article known to the JDSAS on Jackieís early career. In addition, we are proud to offer our latest exclusive CD Sweet Sherry, which collects ALL of Jackieís non-LP singles from 1956 - 1962. Some tracks are reproduced in digital quality; some are from well-worn .45s. But all have that distinctive Jackie sound. There are even a few surprises, so read on to find out all about it! The discs can be ordered for $20/£15 each, sent to the JDSAS addresses. Please write out any checks or money orders to William George in the USA or Peter Lerner in the UK, not the JDSAS. Thanks!

In other DeShannon news, Rhino Recordsí Handmade department is scheduled to release Jackieís 1972 Atlantic masterpiece Jackie on CD. This will be the first appearance on CD of most of these tracks. Also included on the collection is the 1973 Atlantic single Sweet Sixteen and Speak Out To Me, as well as ten unreleased tracks from 1973-74 Atlantic sessions, including Jackieís recordings with Van Morrison. According to the website of International CD Exchange (ICE) the CD was slated for release in March, but as of yet there has been no official announcement from Rhino Handmade. But watch their website (www.rhinohandmade.com) for news, and of course we will let you know as well, hopefully in the next newsletter!


I would also like to recommend and encourage everyone to read Richie Unterbergerís latest book, Turn! Turn! Turn!: The Ď60s Folk-Rock Revolution, which covers the creation and evolution of the folk-rock movement. It is published by Backbeat Books, and can be found in bookstores and at Amazon.com. Richie has done an amazing amount of research into the history of the music that became known as folk-rock. Included are first-hand interviews with folk-rock veterans like Roger McGuinn, Donovan, Judy Collins, John Sebastian, and more. He also gives Jackie her proper due as a maverick and pioneer. Unfortunately he wasnít able to interview Jackie; her inclusion would probably have been even greater. He spends much of the book arguing against the myth that Bob Dylan single-handedly merged folk and rock, and gives props to superstars like The Byrds, The Loviní Spoonful, and Donovan, as well as lesser-known groups like The Fugs, The Leaves, and Tim Rose. He also delves into minutiae about things like the creation of band names, but to all us record geeks out here that is part of the fun! So do yourself a favor and buy this indispensable and comprehensive history of a great musical movement. The second part of the two-volume set, Eight Miles High: Folk-Rockís Flight From Haight-Ashbury to Woodstock, will be published in May.
---
---
Articles in this Issue
by David Scott
by Mary A. Bufwack and Robert K. Oermann
by Randy McNutt
---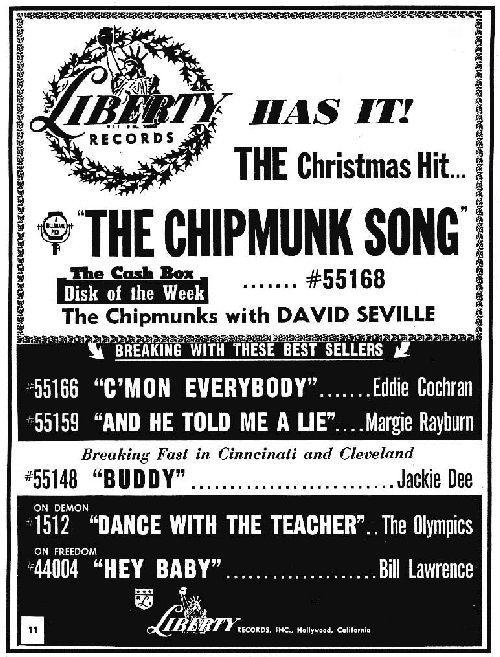 ---
Jackie DeShannon Appreciation Society
Publisher & Editor (USA) - William George
Founder & Contributing Editor (UK) - Peter Lerner
Webmaster - Alan Rickards
Archivist - Mark Tyler
US Address - 2518 21st Street #2, Astoria, NY 11102
UK Address - 4 Victoria Gardens, Marlowe Road, High Wycombe, Buckinghamshire, HP11 1SY
Website - https://jackiedeshannon.tripod.com/
(but then if you are reading this you would know that!)
---
Click on Jackie to return to page one.
---