music and memories
Jackie DeShannon ~ Demos Volume 2 ~ Vaca al latte (no catalog number)
---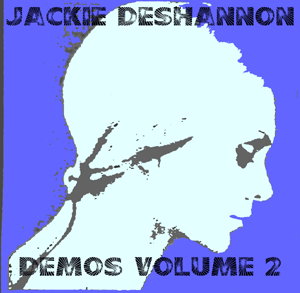 The brilliant news for fans and friends of Jackie DeShannon is that the exciting new millennium continues into 2001 with the compilation of another CD of Jackie's 60s demos - unreleased treasures featuring Jackie singing her own songs, many co-written with Sharon Sheeley. Once again, The Jackie DeShannon Appreciation Society has got hold of a limited number, exclusively for members.
The compilation starts with a short but storming If I'm right or wrong - just Jackie and guitar, very Buddy Holly influenced, and not surprisingly later picked up for recording by The Crickets. Track 2 is equally a highlight, the moody I was moved, done beautifully, girl-group style, ready for the legendary Evie Sands to pick up for her first 45. Next comes Rebel of the Town, with Jackie at her most vulnerable. A big production is in sight here, and the cue was taken up by Jackie's Liberty stablemate P.J.Proby for an early single, retitled The other side of town.
These three rare originals are followed by Jackie's storming version of So Deep, and Jackie's demo, again with clear Buddy Holly intonations, has a great garage feel, snorting sax and all. Later picked up by Brenda Lee, of course, for a hit single. For Takin' the long way home Jackie uses her superbrat voice, deep and hoarse, the song a nice shuffle, much better than the subsequent Peggy March cover. Then it's Thank you darlin', a rocker picked up by Rick Nelson, with a raunchy performance from Jackie.
Sticking with the hits she created for other people, track 7 is clearly destined once again for Brenda Lee. He's so heavenly is a swingin' 60s song all right, and apart from some dodgy chorus work, it's a lovely track. Then comes one of my favourites on the CD, He's the great imposter is a dreamy and unusual ballad, which Jackie sings charmingly. A very early demo of a song successfully recorded by the now almost forgotten Fleetwoods. Following this is a gentle take of I don't think so much of myself now, which put me in mind of the Rooftop Singers - listen, and you'll see what I mean.
Now for some relatively unknown tracks. Heaven only knows is an unusual song in 9/8 time, full of good ideas. Family girl is, truth be told, a fairly average teen ditty, where Jackie sings the boy's part. Get out those good times is a "School is out" style summer belter, very enjoyable, and you won't need to be an expert to pick out Darlene Love amongst the backing singers. As a contrast, Harbor High is a tender weepy, the sort of song they just don't write nowadays.
I'm sure I can detect a strange New York accent, most unlike Jackie's Kentucky twang, on Things work out for the best, a rather doleful ballad, despite its title. Again there follows a nice contrast, Today will have no night is a handclapper which Jackie sings nice and deep, with loads of energy. Then a really nice girl-group style song, Up on a hill, horns, piano, handclaps; a decent production.
Boom Boom de a de a de sounds like a Eurovision title, but it's lots of fun, very upbeat, a great party sound; leading us into a brilliant early take of Breakaway at a gentle, flowing pace - a classic in preparation. Am I making it hard on you is, by contrast, a big-production ballad, and Jackie's performance here is a bit more suggestive than the commercially released version.
Track 20 sees Jackie take the boy's side again - Big Brown Eyes would have done well for Bobby Vee or Bobby Darin; another hand-clapper. Then straight into a wonderful early demo of Just like in the movies, obviously one of Jackie's favourites, another classic in the making, emoted in a lovely low-pitched voice, really getting inside the heartfelt song. Look who's looking now is another bouncy handclapper, which Brenda Lee might have done well with......
Teen angst is the recipe for My birthday party, aimed directly at a Crystals album. Lots of drama - must be heard. As must My heart is breaking all the while, another effective ballad. Our girl Jackie is just so talented. Then you can hear in your mind The Shirelles doing a fab version of You don't have to prove a thing to me, a girl group sound eventually picked up by the sexy-voiced Dodie Stevens.
Back to the superbrat voice - I just love it! - for You gotta practice - just fun, you won't be able to stop smiling; followed by another lovely song destined for the Fleetwoods, You should have been there. This is a well-worked out production, good enough to have been a single for Jackie in her own right. Nothing's gonna stop me is another contrast, an upbeat bop-shoo-bop kind of song, very cheerful.
There's got to be one track which isn't quite as good as the rest, and on this CD it's track 29, Put on your kid gloves, a not very good song which Jackie sings flat, backed by an annoying piccolo. But don't switch off - up next is a fascinating sha-la-la early draft of You won't forget me, and we won't forget that this is a great song later ruined by Miss Sandie Shaw. The final track is the gospely Stand up and testify, made for the Righteous Brothers I'd say, an optimistic conclusion to a thrilling album.
Jackie's impressed and involved us for 40 or more years in some exciting, wonderful and spine-tingling performances. This CD is just Jackie having fun with 31 songs that she's written with the intention of giving other people hits. A relaxed and happy Jackie. You can't be without a copy.
~Peter Lerner
---
Demos Volume 2 will be available in February, and can be ordered for $20 US or £15 UK. All proceeds go to benefit the JDSAS. Mailing addresses for the US and UK can be found on the Back Talk page.
---
Please click below for the index page to this issue.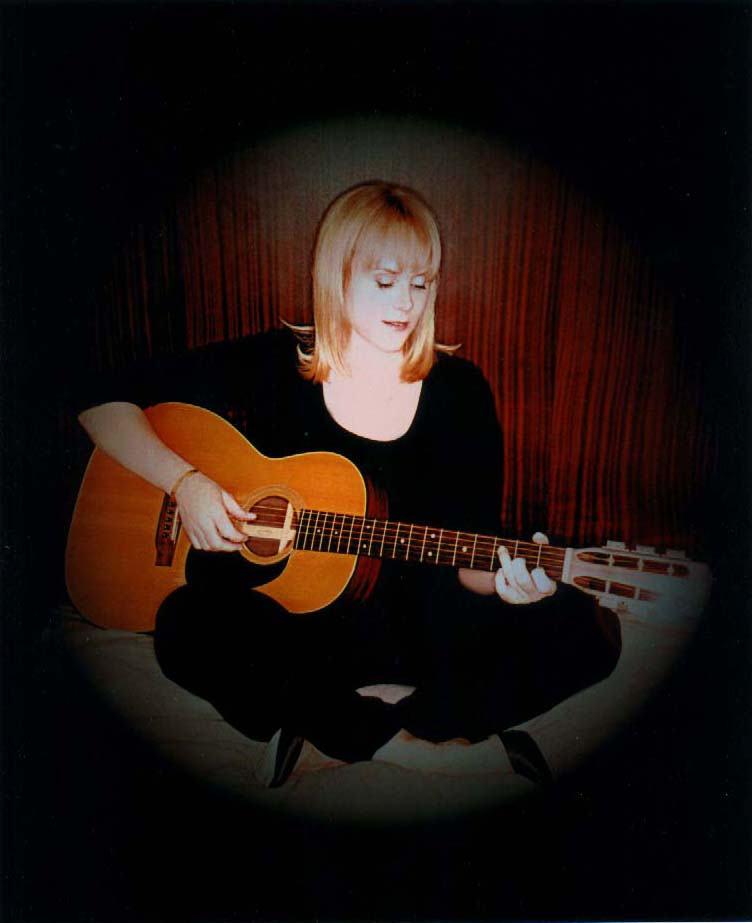 ---
Click on Jackie to return to page one.
---