The Songs of Jackie DeShannon
An occasional series of articles, reviewing Jackie's work as a songwriter, and looking at the many hundreds of recordings that have been made of her songs. This time we look at one of Jackie's most recorded works, many people's all-time Number 1 DeShannon song, When You Walk In the Room.
---
This article takes the form of a transatlantic conversation between Peter Lerner, in England, who owns the vinyl and CDs, and William George, in the United States, who is hearing many of the version for the first time. The records are rated from 1-10, 10 being a perfect score.
PL: First up is Tiger Sue on a UK Pinnacle 45 dating from 1978. Bet you didn't know that Sue is Susie Mathis, who once sang in the British girl group, the Paper Dolls. Kinda British, this version, nice clear voice, a bit tough; would have been pretty good if we didn't have Jackie's version to compare it with. Not too original really. 6 points for effort I'd say.
WG: You're right, I didn't know it was Susie Mathis, because I've never heard of The Paper Dolls. It's a nice, solid version of the tune, but yes, nothing too original. It stays pretty close to Jackie's original arrangement, but without her heartfelt delivery. I'll match your 6 points.
PL: Now here's a vulnerable lady, very 70s country, except it's actually 1981 and the singer is Stephanie Winslow on a US Warner Curb 45. This promises more than it delivers, really. Inoffensive. 5 points. Made number 29 in the US country charts, mind you.
WG: Did it really? I must not have been listening to country radio much in 1981. It's a bit faster than the previous version, and a bit too bouncy. I think the arrangement really hinders the singer. Pretty lightweight. I'll give it 5 points as well.
PL: What do we have here? Another girl singer. Takes the song a bit slower; sounds like she's been listening to Brenda Lee. Her name's Lynn Terry on a US Rust 45. No date, but 60s, I'd suspect. Quite like the vocal back-ups, but nothing too startling. 5 points again.
WG: I agree with your Brenda Lee comparison. Nice arrangement, good vocals. I like this one. It's too bad Brenda didn't actually record this herself, but Lynn Terry certainly gives a good indication of what it would have sounded like. I'll give it 7 points.
PL: Aha. This is a woman, and this is a performance. A different sort of arrangement, some build up of tension, and some improvisation at the end. Lots of character. The Capitol album sleeve from 1977 says it's Ruby Starr, and unfortunately, you've only got my word for it that she's wearing just a see-through nightie on the album cover. 8 points WG: This is great. Country pedal steel and glam rock electric guitar. A powerful rock voice, and great arrangement, with tasty backing vocals. She looses one point for changing the lyrics though. Ruby, since when does "lonely" rhyme with "nonchalant?" One of the best versions of this song I've heard. 8 points from me as well.
PL: What I have here is a white label 12-inch promo dating from 1984. It's Ramming Speed. Computer driven riffs and wop-wop noises. Languid voices in harmony. Quite fun to start with, but it goes on…and on…and on…Stop it, please!!! I can't stand anymore. 4 points. And guess what? The b-side is an instrumental mix. No…take it away…
WG: AAARRRGGGGHHH!!!! This is HORRIBLE!!!!!!! The blips are annoying, the vocals are slowed down so they sound like the heads on my tape player are busted, and on top of that, it's too slow to dance to! I'll give it 1 point for getting Jackie to the dance floor. Next please!
PL: I mentioned the legendary Paper Dolls, earlier, and this sounds like them, but it isn't. It's the Fabulous Singlettes, a UK theatre act from a live 1988 album. It's a laugh, audience participation on "walk in the room" and you can hear the beehive hairdos. And when the lyrics say that the trumpets sound, they do! Loads of fun. 6 points.
WG: Fun enough, although a bit campy for my tastes. I am impressed that the audience seems to know the song. I don't think that would be the case on this side of the pond. 5 points.

PL: More British showtime. This is Paul Nicholas, UK star of stage, TV and records. This is a dramatic arrangement, lots of light and shade, very original. Reminds me a bit of Elton John. Bet it goes down a storm on his live performances. Recorded in 1977 - Phonogram CD. 8 points for effort.
WG: This is really cool. Reminds me of Bowie. Very original, and it works. Bravo! And I can see where Paul Carrack got the idea for his recording. 8 points. (I only know Paul Nicholas from his disco hit "Heaven on the 7th Floor." I don't think he had any other hits over here.)

PL: Oh dear. This is Jay and the Americans recorded in 1975, it says here on this Swedish/Czech CD. Somewhat rushed, very little magic. Why did they bother? Weren't they quite good in the 60s? 3 points.
WG: I couldn't name any of their songs in the 60s, so I have nothing to judge them against. I must say that this version just reeks of Las Vegas lounge lizards. I see jumpsuits and gold chains. Pretty tacky, but the song survives. 4 points.

PL: Now I think you'll know this one. The lovely Pam Tillis with a totally original, reinvented 1990s version. A new guitar lick and a singer totally in command. Loads of personality. Huge country hit in 1994 and well deserved. 8 points.
WG: Yep, I do know this one. Bought it back when it was a hit. I'm a bit mixed on this I have to say. While I think it is a strong version, I find it a little bit watered down. And while it does show that the tune stands on its own without the famous guitar riff, it doesn't pose a convincing argument for changing the riff. It just sounds like they got it wrong. 7 points.

PL: This is nice. Good voice, nice duetting with a girl singer. It's Paul Carrack of Squeeze, Ace, Mike + the Mechanics fame. Not unlike the Paul Nicholas version, since you asked, but ten years later, 1987, from a Chrysalis compilation CD. Very good. 8 points.
WG: This is another one I bought new. I think it was released as a single here, but didn't do anything. I do remember seeing a video for it once though. I really like this one. Very soulful and strong. I thought it was very original, but now I can hear he stole much of it from Paul Nicholas. Still, it's more commercial, a power ballad. 8 points.

PL: I reckon dad paid for these lads to make a tape. Loads of enthusiasm, not much skill. A big debut to the Searchers, I reckon. They are The Striders on a US Lavette 45. The drummer's enjoying himself, anyway. 5 points for lots of welly, as we say over here.
WG: Hey, I love this one! Very energetic. Nothing watered down here. Simple garage-band arrangement, as it should be. Jangles for days. Short and sweet. 7 points from me.

PL: This girl's got to be British. Sweet voice, but oh so ponderous arrangement. Nothing much to say, really – completely forgettable. It's Michelle Fisher on a 1974 UK Pye single. 4 points.
WG: ZZZZZZZZZZZZ… oh, um, okay, 4 points from me too. Gave me a nice nap.

PL: This is nice. A bit bluesy, a bit exciting. It moves along. Produced by Mike Hurst, who was once one of the Springfields, wasn't he? You know, along with Dusty. Plenty of attack. Should have been a hit for Fiver in 1978. A UK Mercury 45. Go on, 8 points.
WG: Pretty glam, this one, too. Reminds me of groups like Sweet. Very solid, cool backup vocals. A bit of a guilty pleasure. 7 points.

So, the big winners this issue are Ruby Starr, Paul Nicholas and Paul Carrack with 16 points each, followed by Pam Tillis and Fiver with 15 points each.
At the conclusion of this series, the JDSAS hopes to make available to members cassettes of the versions with the highest scores. Stay tuned for more ratings in the next issue.
---
---
Please click below for the index page to this issue.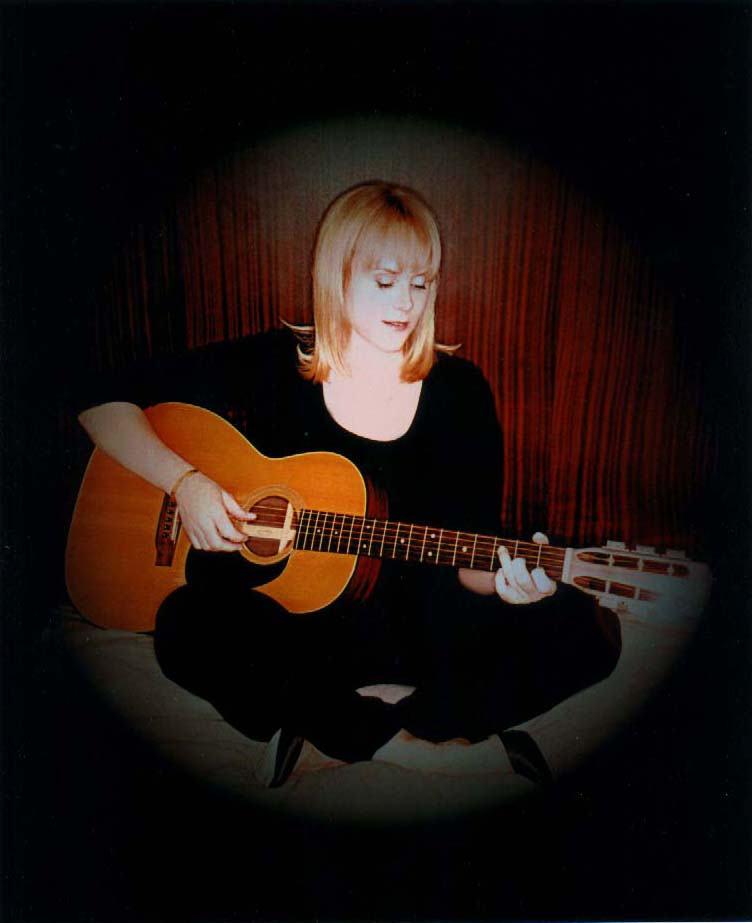 ---
Click on Jackie to return to page one.
---