All American Rock 'N' Roll
The Fraternity Story, Volume 2
Ace Records CDCHD 822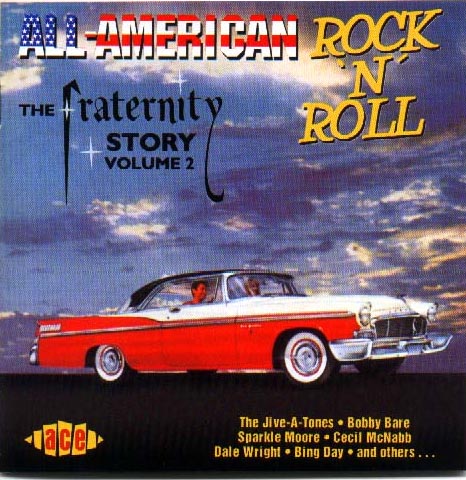 ---
Ace Records in the UK have come up with another of their expert delves into the history of a reasonably obscure US record label, and this is well up to their usual standard of informative liner notes, photos of the performers, pics of record labels etc.
Unfortunately, the music isn't that good. Cincinnatiís Fraternity label had its moments in the 50s and 60s, but few of them are on this CD. If you like wannabe Elvis style rockabilly there are a few half decent tracks, and the early work of country star Bobby Bare highlights his impressive voice.
Worth it for the money alone, though, is track 6, a lovely, full and resounding take of Jackie Shannon and the Cajuns powering through Just another lie. Great sound, great song, and the recording quality is so good that Jackie is there in the room with you. Liner note writer Rob Finnis dubs Jackie "fiercely ambitious from an early age" and wrongly says that her first record came out under the name of Sharon Myers - well, you can't expect a liner note writer to get everything correct, can you? But all is atoned with a great pic of dark-haired Jackie wearing tight shiny trousers. Fans of the early Jackie will want this in their collection. Buy from Bim-Bam Records, at www.bim-bam.com and from Collectorís Choice Music, at www.collectorschoicemusic.com. ~Peter Lerner
---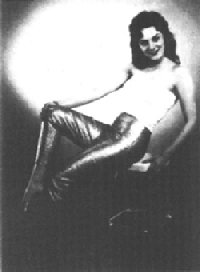 From the liner notes:


Fiercely ambitious from an early age, Jackie DeShannon entered the record business at the dawn of the rock era. She made her first record as Sharon Myers (her real name) for Marvel, a tiny Illinois-based country label back in 1956. A couple of years later, Myers fetched up in Cincinnati, Ohio where she fell in with Rusty York, a gangling local lad who was making a name for himself in Cincinnati music circles. York's manager took her under his wing and produced Just Another Lie with Rusty York's band. This was leased to Fraternity with an instrumental Cajun Blues propping up the B-side and came out as by the Cajuns with Jacquie Shannon. Within a year, Shannon had moved to California, dyed her hair blonde and re-invented herself as Jackie DeShannon. The resourceful York later ran his own recording studio and production company across town.
---
Please click below for the index page for this issue.

---
Click on Jackie to return to page one.
---
---