back talk
---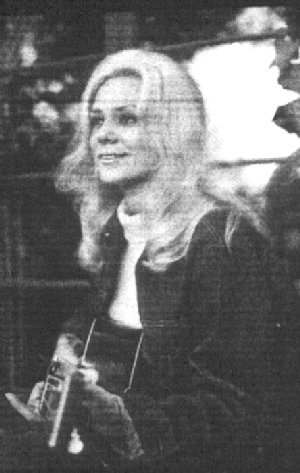 Greetings from beautiful and rainy Vancouver, British Columbia! That's right, the JDSAS office has moved. Please make a note of our new address on the cover of this newsletter.
GOOD NEWS!!! As you know, Jackie has had several compilation CDs released over the past few years. But we are finally seeing more and more of her back catalogue being given the re-issue treatment. The RPM label in the U.K. released "Breakin' It Up on the Beatles Tour" on CD last month, with bonus tracks. A review can be found in this newsletter. They have also just released "Are You Ready For This" and are set to release "Laurel Canyon" by the end of November. Both with bonus tracks as well (The Laurel Canyon CD will contain four previously unreleased tracks!) Reviews of those two releases will be in the next newsletter.
As usual, Jackie's songs keep popping up on other artists' recordings. This issue covers two recent reissues and one new recording featuring songs written by Jackie.
JDSAS member Richie Unterberger recently wrote an article for Record Collector Magazine about the best rare folk-rock recordings of the 1960s. He rightly included Jackie's acoustic folk demo LP. If you missed the issue, you can read her entry here.
Rounding out this issue are three lists by JDSAS members of our own picks for a compilation CD. If your favorites were excluded, please write in with your own lists!
---
---
---
Please click below for the index page for this issue.

---
Click on Jackie to return to page one.
---