music and memories
Jackie's Songs on CD
by Peter Lerner
There are a few recent releases to bring to your attention - as you may know we always try to guide you to CDs with jackie's songs on them. They never stop coming.......
---
Let's start with Lulu, the feisty wee Scottish lass who burst into the UK charts with her signature song "Shout", and then wowed the US with her tender movie song "To sir with love". Lulu is still a familiar figure here in the UK, she sings, makes records, appears on chat shows, is a fine actress, and miraculously still looks the same as she did 40 years ago. (I'm glad I don't). Her new (2005) CD is "A little soul in your heart", the Executive Producer is Sir Elton John no less. The tracks are mostly 60s soul material which suits Lulu well, from Motown "Baby I need your loving" to Otis "I can't turn you loose" to Sam Cooke "You send me" with a great version of Bessie Banks' "Go now" thrown in. And the first single is, yes you've guessed it, "Put a little love in your heart". Taken at a nice groovin' sort of place, Lulu sings it like she understands the words and it builds up nicely. I recommend the album, nice one Marie (that's her real name, folks). Now just look at those pictures, can you believe she's, well, nearly as old as me………..? The album is on Globe Records.
---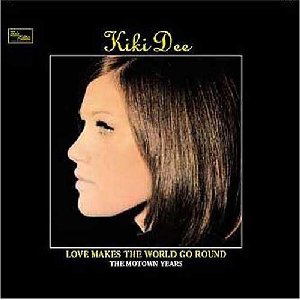 Kiki Dee did a wonderful, throbbing cover of Jackie's "Don't put your heart in his hand" on one of her very earliest UK Fontana 45s. But how many of us knew that she has recorded another DeShannon composition? Well, I didn't for sure, until Derek Wood drew my attention to (and very kindly supplied me a copy of) Kiki's CD "Love makes the world go round". The CD is subtitled "The Motown Years", and chronicles Kiki's brief but eventful stay as the only white UK performer on the Detroit label, at that time. Kiki recorded an album, "Great expectations", while she was there, and some of the tracks on it are very good indeed. No space here to list them all, but there are some Motown and soul standards – "Walk on by", "Ain't nothing like the real thing" as well as some nice originals – "The day will come between Sunday and Monday", "Johnny Raven". And as always with compliation CDs nowadays, a few extra tracks including a couple previously unreleased, one of these being……. yes, it had to be….. "Put a little love in your heart". It moves along in a funky way and Kiki's voice is attractively husky. Nice. And the CD is an unexpected treat.
---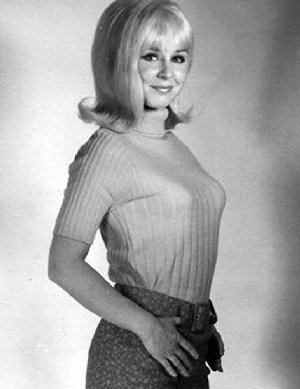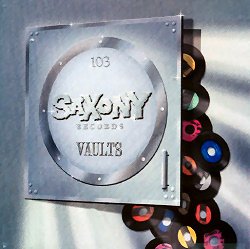 The Saxony record company of Cincinnati, Ohio, has to take third place for musical memories behind the famous King label of that city, for which James Brown recorded, and the lesser, but often hit-making Fraternity label. Jackie DeShannon indeed once recorded for Fraternity, and for the same city's obscure PJ label, when she was resident with her family in nearby Illinois, back in the fifties. Jackie never recorded for Saxony, though, but a very special lady, Gerri Diamond, once did. You will see from the photograph that Gerri was a great looking young woman, but she also had a voice, which she uses to magnificent effect on her version of the DeShannon-Sheeley song "I'm breaking the law". This has such atmosphere, such intensity, that I wonder why I took Saxony over 30 years to release the track, and why it wasn't a strong Top 40 contender. I'd love to hear Jackie's own version of this, but until someone finds it in the vaults, Gerri is my girl for this one. Her sultry style is not quite as well suited to the faster hand-clapping "Break-A-Way", but it's a pretty decent version which, according to the sleevenotes, was the first commercial recording of the song. Strangely, Gerri sounds more than a little like Lulu on this. Both tracks are available, with a fascinating pot-pourri of more than 50 more Saxony tracks, on "Saxony Records Vaults", a double CD well worth searching out via the internet on www.saxonyrecordcompany.com.
---
Please click below for the index page for this issue.

---
Click on Jackie to return to page one.
---