The Songs of Jackie DeShannon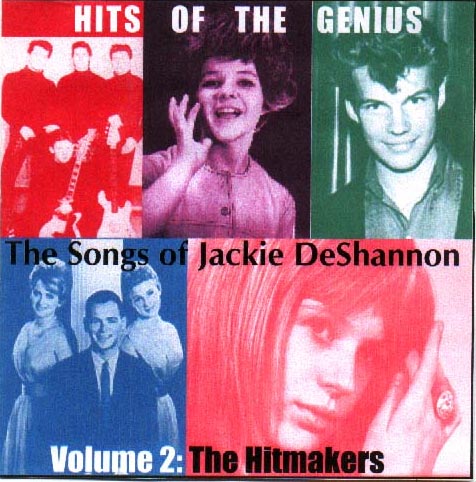 ---
An occasional series of articles, reviewing Jackie's work as a songwriter, and looking at the many hundreds of recordings that have been made of her songs.

This issue's column is devoted to the second in a series of JDSAS archive compilations we call Hits of the Genius: The Songs of Jackie DeShannon. Each collection features songs written by Jackie and recorded by other artists. Volume 2: The Hitmakers is a collection of 'interpretations by acts that recorded several JD compositions, some of which were their biggest hits. Each volume can be ordered exclusively from the JDSAS for $15/Ł10, from the JDSAS addresses on page one. As usual, all proceeds go toward the cost of printing and mailing this newsletter.
William George and Peter Lerner review the tracks.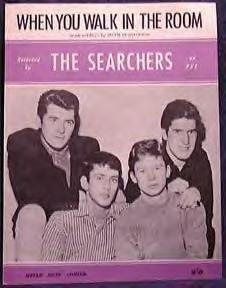 One of the most melodic and longest lasting of the Liverpool beat groups following in the wake of the Beatles, The Searchers had a long run of chart hits in the UK and did pretty well in the States, too. The band still performs with original member John McNally and "new boy" Frank Allen (1964). Frank is an occasional contributor to JACKIE - and their live show is still worth catching.

1. When You Walk In The Room
WG: The collection starts off with probably the most famous of all DeShannon cover songs. This is so familiar it doesn't need much discussion. A classic. 9 points.
PL: I don't want to argue, Bill, but I'd put in a vote for Kim Carnes and Bette Davis Eyes somewhere as a famous DeShannon cover. But I agree about the Searchers, and where would Jackie's career have gone if the lads hadn't decided to put this song on a 45? Yes, 9 classic points.

2. Til You Say You'll Be Mine
WG: Another classic DeShannon folk-rocker, but less familiar than the preceding track. Here The Searchers play it a little smoother, with strings swirling in the background. A sweet, tender interpretation. 9 points.
PL: Certainly the best cover version of this song; lovely harmonies and a rewarding track to find on an album. I'll agree with you again, 9 for this.

3. Each Time
WG: Another classic tune, recorded very differently by several diverse artists. The Searchers go for the wall of sound approach, with lots of echo. A lovely, guitar-heavy performance that has been sadly forgotten. 9 points.
PL: I don't know, Bill, but this could be my favourite cover of any DeShannon song, and it's one which I believe the band still perform in concert. Goodness knows why it wasn't put out on a 45, and what I'd give to hear Jackie's own demo. You don't often find me giving out 10 points, but here they are.

4. I Can't Help Forgiving You
WG: A bouncy pop tune, this song isn't quite up to the standards of the previous three gems. Still, it's a catchy chorus with a nice instrumental break, and the familiar Searchers style. 7 points.
PL: No, not as keen on this. A bit wimpish and not the same attention to performance or arrangement.
6 points is being a little kind.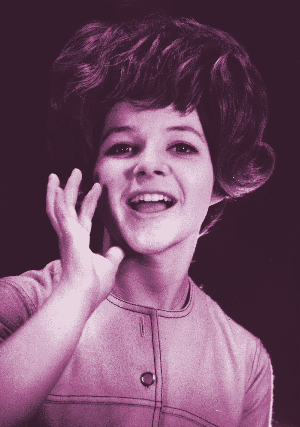 Brenda Lee's career as a rockabilly artiste parallels Jackie's, but when Jackie turned her attention to songwriting, Brenda developed her performing and recording skills and became one of the biggest selling girl singers of the 1960's. Her rich and versatile voice adapted well to country music in the 1970's, and almost every recording by this tiny superstar is worth a listen.

5. My Baby Likes Western Guys
WG: This is the first Jackie DeShannon (or Jackie Dee) song that Brenda Lee recorded. The story is that Jackie went to Nashville to personally offer the song to Little Miss Dynamite. Their early vocal styles are so similar, sometimes it's hard to tell them apart. In this song, Brenda is lamenting to a rockabilly beat that her boyfriend would rather stay home and watch cowboys on TV than go out with her. Poor Brenda. But at least she can stay home and dance to this lively, fun track. 8 points.
PL: I'd put money on this being the same Jackie Dee trip to Nashville which resulted in her recording Buddy and a couple of others. Great for '58. Loads of fun.
8 from me as well.

6. Funny Feelin'
WG: This song remained unreleased until a few years ago when Bear Family released it on a Brenda Lee boxed set. Listening to it, one can't imagine why it stayed in the vaults so long. A sultry rocker, with an almost-greasy saxophone break, this could have been a smash. 8 points.
PL: This has a tension and presence, which only the very best records have. Brenda's performance reminds me why I have always considered her one of the greats. This gets a 9 from me.

7. Dum Dum
WG: One of Brenda's biggest hits, with sexy organ and sax fills. A teenage Brenda sings the rather elementary lyrics like she was in heat. 8 very hot points.
PL: I remember sitting in the back of a car, a very long time ago, singing along with this, with two cousins. When I bought the 45 it said "Sheeley–De Shannon" and I noted the names. Catchy, sexy, great for 8.

8. So Deep
WG: If you've heard Jackie's demo of this song, you will notice that Brenda's version stays very close to it, hand-claps and all. Another tune tailor-made for Brenda's talents, and another 8 points.
PL: A bit of a singalong, this. Jackie certainly knew how to write to Brenda's vocal style. 7 points for effort.

9. Heart In Hand
WG: Ah, one of my favorite DeShannon compositions, and an amazing performance. Brenda outdoes Jackie's demo with this version. A perfect tune, and a perfect performance of this romantic, yearning ballad. It doesn't get any better than this. 10 points.
PL: I believe this was a hit in its own right in the States, but over here it was the b-side of It started all over again. So when I found it I was stunned. How could "Sheeley–De Shannon" write such a superb ballad, so different from the rocker Dum Dum? Methinks I must watch out for these people, methought. The spoken interlude is something that Brenda does brilliantly. Can I give it 9.5?

10. He's So Heavenly
WG: This one is a little more cutesy, and was written specifically for Brenda Lee. (Check out Jackie's demo where she sings "and he's all Brenda Lee's...) Brenda doesn't sing those lyrics, but everything else sticks very close to Jackie's version. The organist is certainly having fun! 7 bubbly points.
PL: Brenda's really on top of this one, having a ball. Wonder who the organist was? I'll put in a vote for Dave "Baby" Cortez. 7 points from me, too.

11. Alone With You
WG: Here is Brenda in supper-club mode. A piano-heavy countrypolitan ballad, this is a lovely performance from a slightly more mature Miss Lee. Her vocal hiccups and powerful voice are still in evidence though, as is Jackie's knack for writing memorable melodies. 8 cosmopolitan points.
PL: Brenda is in her half-teenager, half-woman voice here, and the song glides along with a sophisticated piano tinkling behind. And another spoken interlude! Heaven. 8.5 - the .5 extra is for Brenda's narration.

12. He's Sure To Remember Me
WG: This is a fully orchestrated tone poem, with an Eastern flair. Brenda sings this moody rock ballad with her unmistakable dramatic style. 9 points.
PL: This is one I only found a few years ago, on a US 45 (never released in the UK). Set in an eastern casbah, the lyrics continue Jackie's fascination with the elements that we first noted in When you walk in the room. Great arrangement. 8 points.

13. My Heart Keeps Hanging On
WG: Another bouncy pop tune, this sounds more like it was meant for Petula Clark than Brenda Lee. This is a bit later in the 60s than the previous tracks, which is evident in the arrangement. Still, it is a catchy song and a typically classy performance from Miss Lee. 7 points.
PL: I was always surprised that Brenda lightened this one up, as a couple of years previously the song would have been taken slower with a wall of sound backing. I'd prefer it that way, but anything by Brenda is listenable and worthy of at least 6 points.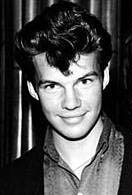 Bobby Vee's first break came when he substituted for Buddy Holly on that famous winter tour after the fateful plane crash. He developed a warm and personable style which scored a number of big hits through the 1960's and made him one of the biggest stars of the emerging west coast Liberty label. Bobby still tours with his band, The Vees, some of whom are his sons, excellent performers in their own right.

14. Hark Is That A Cannon I Hear
WG: Buddy Holly was a huge influence on both Jackie and Bobby Vee. Here we find Bobby singing a song Jackie could have written with Buddy Holly's style in mind. Lots of strings, percussion, and hiccuping vocals. The lyrics are a bit clumsy, but there is a lot of fun to be had here anyway. 7 booming points.
PL: Just the sort of song you wanted to find on a Bobby Vee album. Bill, you're description can't be bettered, but your points total is generous. 6 from me.

15. You Won't Forget Me
WG: I've always thought this was a rather awkward composition, and Bobby Vee's version does nothing to persuade me otherwise. His style here is very square, and the production is heavy-handed. 5 forgettable points.
PL: Yes, it's somewhat confused. Jackie is the only person who has successfully found her way around this complex song. 5 from me, too.

16. Right Or Wrong
WG: Another Buddy Holly sound-alike, this was even recorded by The Crickets! Bobby is in good voice on this one, but the arrangement is a little too "groovy" at times. Stick with The Crickets on this one (or Jackie's own demo version.) 6 points.
PL: Bobby in energetic frame of mind, with more than a nod to Buddy. The arrangement is a bit jerky and odd. Only 5 points I'm afraid - and I'm a Vee fan.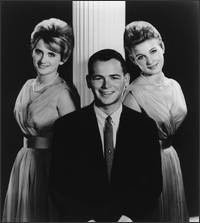 Gary, Barbara and Gretchen, The Fleetwoods, were one of the few pop acts to come from the NW states of the USA. Their tender harmonising brought them a series of hits commencing with the classic "Come Softly To Me". The trio survived Gary's call-up to the US Navy in the early 60's, but decided to call it a day a few years later when an ill-judged folk-rock album demonstrated that their appealing and innocent stylings were less well suited to the musical sophistication of the later 1960's.

17. He's The Great Imposter
WG: One of DeShannon–Sheeley's most durable songs, this has been sadly overlooked in recent years. The Fleetwoods were renowned for their inventive vocal arrangements, but here they copy Jackie's arrangement to the note. And what an arrangement it is! Call and response vocals, in a hushed, folk style. Someone needs to do a remake of this song and put it back on the charts. 10 points.
PL: Bill, this is perfection. Where are the Fleetwoods now when we need them? Any of you who have never heard, just listen. 9.5 points.

18. Trouble
WG: The Fleetwoods are in fine vocal form on this tune, which is quite a bit more supper-club in style than the previous selection. Also the song isn't as good. Not a classic. 6 points.
PL: This is a bit more "arranged" than the last one, but those voices are, as you say, still on top form. Not a classic, but very, very good. 8 points from me.

19. You Should Have Been There
WG: Again, not one of my favorite of Jackie's songs, but The Fleetwoods really make it their own. This song works much better here than in Jackie's demo version. 7 points.
PL: Gary and the girls can stroll through almost any song and harmonize it beautifully. Not a great song, but lovely listening. I can't help it Bill, I love them. 8 again.

20. Baby Bye-O
WG: A great country beat, nice harmonies - this was clearly written with The Everly Brothers in mind. This is one of my favorites of Jackie's songs, and this version is very good, if not definitive. 9 points.
PL: Sorry Jackie, tomato fertiliser still comes to mind for any Brit of a certain age. Perhaps that's why the Everlys could never sing this with a straight face. I think the trio rush this a little and would like the song a little slower - and with different words. 6 points, apologies once again. (And the guitar solo is sloppily played; and doesn't it all get out of tune towards the end?)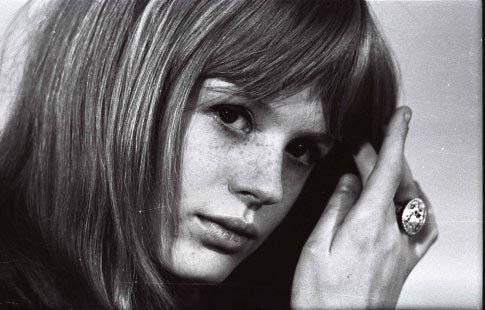 Marianne Faithfull's early image as an innocent 17 year old convent girl belied a more complex personality and her relationship with Mick Jagger brought her as much notoriety as her undoubted talent with a song. After a rocky period of personal trauma in the 1970's, Marianne emerged a talented actress and a chanteuse of distinction.

21. Come Stay With Me
WG: One of Marianne's biggest hits, and very different from Jackie's own version recorded a few years later. Here we have an upbeat folksy arrangement with harpsichord and tambourine up front, and Marianne's still-pure voice. Not a lot of character, but a nice tune. I'd like to hear what Marianne would do with this song today. 7 points.
PL: She'd take it a couple of octaves lower, for starters. The first of hundreds of posh-girl folky Brit records, but thanks to Jackie for coming over here and starting a pleasant trend. 8 from me - happy memories!

22. With You In Mind
WG: A strong, minor key melody with simple, poetic lyrics. A nice arrangement, with flute and percussion backing up Marianne's fluttery soprano. 8 points.
PL: Nice one, this. Some dramatic tension in the arrangement and some nice harmonies from the backing singers. 8 points also.

23. In My Time Of Sorrow
WG: Written with Jimmy Page specifically for Ms. Faithfull, this is Marianne's best performance of one of Jackie's compositions. A tender, aching vocal performance with a beautiful, poignant orchestral arrangement, Marianne's soprano is in peak form. 9 points.
PL: I'm not quite as overboard as you, Bill, but it's classy, certainly. For me the lyrics are somewhat posey (I mean poseur-ish, not reminiscent of Sandy P). 7 points.

24. You Can't Go Where The Roses Go
WG: A lilting folk tune, firmly in Jackie's folk style. A strong melody, with characteristic DeShannon chord changes, and poetic imagery. Not Marianne's best vocal performance, but a nice record nonetheless. 7 points.
PL: A hint of folk-rock here, and I can hear the Searchers or the Byrds rocking this up a little more with some success. The strings are a bit unnecessary here, but I do like the song. 7.5, if I'm allowed.

25. Vanilla O'lay
WG: Marianne wrote in her autobiography that she felt this was not a very good song. Listening to her version, I would have to agree. Good thing I have Jackie's own version to convince me otherwise! Ms Faithfull was somewhat lost in the 70s, as this lacklustre performance demonstrates. 5 lukewarm points.
PL: Nothing I can add to what you've said, except to say that this is Jackie writing in her Dylan period, i.e. I've never been able to fathom what this song is about. 5 points.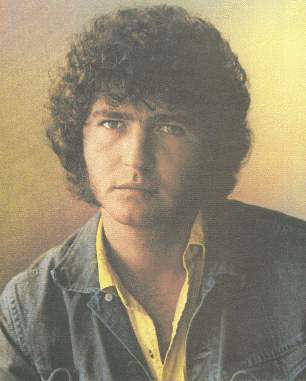 Mac Davies hit it big in the 70's with country/pop hits like baby Don't Get Hooked On Me, Stop And Smell The Roses, I Believe In Music and One Hell Of A Woman, as well as writing In The Ghetto for Elvis Presley. He Had his own television show, and lately has written songs with Dolly Parton.

26. Tears From An Angel
WG: Here we have the first of three unreleased demos. This was later a hit for Troy Shondell, but here we have then-demo singer Mac Davis singing lead, with Jackie on backing vocals. A nice, countrified performance of a strong song. 7 points.
PL: Great demo indeed. One of those lovely early 60s songs, from that underrated period between the outright rock'n'roll of earlier years and the Mersey clunk of a couple of years later. Warm and satisfying. 8 points.

27. Baby That's Life
WG: This is very country. Again with Jackie on backing vocals. This sounds unfinished, but that is part of the charm. If you listen closely, you can hear Mac singing over Jackie's guide vocals. Peter, who do you think this was pitched to? 7 points.
PL: I'd say Roy Orbison would have done an excellent job on this. It's a very lovely song, and Mac has a hit-making voice. Must have got lost in the rush of great songs. A shame. 8 points from me.

28. Mac Davis - Don't Forget Me
WG: Very strong melody and lyrics. This is a classic DeShannon–Sheeley composition. Why was this never commercially recorded by anyone? It has HIT written all over it. I especially enjoy Jackie's bratty girl backing vocals. Don't worry Jackie, with songs like these, you will never be forgotten! 9 points.
PL: Bill, it was commercially recorded, here in the UK, by Billy Fury, who was a big name and would have taken this high in the charts. But the recording was unreleased for some reason. I've heard a recording of Billy doing this live, and the song suits his voice, which is not unlike Mac's. I wonder if Sharon Sheeley is one of the girls doing backings, with Jackie? 8 points from me.