The Story Of Jackie DeShannon
By Peter Lerner
Part 3
(From the unpublished Flamingo magazine)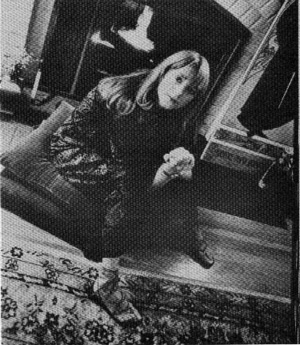 ---
NEW DECADE, NEW LABEL
Jackie left the Liberty organisation in 1970 after ten years. The label had encouraged her writing talents and produced some memorably brilliant recordings. But if Jackie had been on Columbia/CBS, or Elektra, or Atlantic at that time, she would have been a world star, as, for example, Carole King was to become in Jackie's footsteps. Why didn't this happen, when Jackie had the skills, the looks, the musical taste, and above all, the voice? The answer would seem to lie with Liberty, who were first of all unaware that they had a major recording talent on their hands, and then did not know what to do with her when they found out. They released unfinished demos (the most amazing of which was a ragged version of Splendor in the Grass which Jackie appeared to be teaching her backing band, the Byrds!) They threw together albums with haphazard collections of tracks, and seemingly left Jackie's artistic and career development entirely to her own devices. At the turn of the decade, Jackie was increasingly performing – and by all accounts extremely well – in nightclubs. Fine, but hardly the best place for a musically hip young performer at that particular time. Now if Jackie had been at Woodstock… And by this time Liberty had lost much of its creative management talent, was losing its vision commercially, and was in the throes of a disastrous merger with the semi-moribund United Artists label.
The same thoughts must have struck to Jackie, who started recording for a new label, Capitol, in 1971. Her one album for the company, Songs, shows on the sleeve a deliberately unglamorous DeShannon in Earth Mother mode. The songs and singing are fine though, and the very laid back performances include two stunning DeShannon compositions, Salinas, and West Virginia Mine. Keyboards on the album are played by Randy Edelman, no mean singer-songwriter himself, who was later to marry Jackie.

ATLANTIC SOUL AND SORROW
What led Jackie and Capitol to part company after one album and two singles is unclear, but did the girl bounce back! The next album oozes quality, from the fulsomely sexy photo of a reclining DeShannon on the front, to the producer credits on the back – Jerry Wexler, Tom Dowd and Arif Mardin (the same team behind Dusty Springfield's classic Dusty In Memphis LP). Recorded at the legendary American Sound Studios at Memphis, yes JackieParadise knocks the contemporary version by her fellow Kentuckians the Everly Brothers out of the picture. Neil Young's Only Love Can Break Your Heart is treated to an accordion arrangement, and Jackie's own six minute free-form Laid Back Days is a bold and enjoyable experiment. The album also has two pointers to the future – a song (I Wanna Roo You) written by Van Morrison, and another by a little known female writer, Donna Weiss.
Jackie's next project for Atlantic was a collaboration with Van Morrison. Van and Jackie teamed up around 1972/73, and Jackie sang backing vocals on a couple of Van's tracks (discover her on his album Hard Nose the Highway). The Ulsterman returned the favour and produced an album for her. Well, you will say, tell me about it. Sorry, I reply, I can't. It's been in Atlantic's vaults for over 25 years. What survives is a track on a hard-to-find Atlantic 45, Sweet Sixteen, and all that has emerged of their songwriting collaboration is Santa Fe, recorded by Morrison. There is also another complete album's worth of DeShannon material in Atlantic's hands, unreleased to date, including her original recording of Drift Away, which Atlantic carelessly allowed to fall into the hands of Dobie Gray. Perhaps connected to this period of alternate excitement and hassle, Jackie had a period of poor health around this time, and emerged lean and spare, as she appears on the sleeve of her second and final Atlantic album, Your Baby Is A Lady. As Jackie DeShannon greatest fan on this earth, I have really tried to love this album, but it does seem that neither Jackie, nor Atlantic, put a great deal of effort into it. It suffers from poor production and unimaginative choice of songs. No Jerry Wexler, no Tom Dowd, no Memphis. Productions and arrangements are by something called "Antisia Music" about whom the least said… Recorded in New York, the album is saved by a couple of fair DeShannon compositions, and as always, that voice.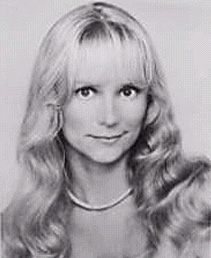 NEW CONTRACT, NEW ARRANGEMENT
And just when you thought Jackie was down, up she springs, to hit a new peak. 1975 sees a new label, a new album, and a new, confident, mature DeShannon. New Arrangement, on CBS/Columbia records, marks Jackie's return to song writing in a big way, with only one of the eleven tracks on this glorious album not credited to DeShannon. The songs are deeply personal, occasionally cryptic, but always accessible. Four of them are co-written with Donna Weiss, including a jolly little tune called Bette Davis Eyes, and a potential country music chart-stormer, Queen of the Rodeo. There's a guest appearance by Brian and Marilyn Wilson (Boat To SailLet the Sailors Dance), a striking cover, and a real feeling that a lot of people cared enough to make this a worthwhile album. They did, and it worked. Jackie recorded a further .45 for Columbia, and a contemporary video of DeShannon guesting on the late-night television program The Midnight Special, shows Jackie enjoying her performing to the full, playing guitar, and singing with such warmth and texture.
SHUFFLING OFF TO BUFFALO
This writer has never understood the politics and policies of the major record labels, and probably never will. Why Columbia did not hold on to a major talent, in peak form, at this time is a mystery, but Jackie was to find herself fairly smartly in the supportive home of the small Amherst label of Buffalo, New York. Her two albums for Amherst are real treats, especially for us in the UK who have been denied them (Amherst lacking worldwide distribution) until Edsel Records purchased the rights and put them both out on CD, in 1995. This record deal also put Jackie back in the US Hot 100 for the first time in five years, via Don't Let the Flame Burn Out from the 1977 LP, You're the Only Dancer. This and the follow-up album, Quick Touches, were helmed by Nashville producer Jim Ed Norman, and both feature a content and relaxed DeShannon, perhaps not pushing herself to the limits, but having fun performing a selection of her own songs, and some favourites from other writers. Interestingly, it's at this time that Jackie does her first version of a song by her touring co-stars of fourteen years previously, a twangy rendition of Lennon-McCartney's Things We Said Today, as well as a should-have-been-a-hit version of the Gibb brothers' To Love Somebody. On these two albums, Jackie is clearly a woman at ease, at peace, happy, and very much in love.
FINAL RECORDINGS
And so far as Jackie DeShannon's recording career goes, that's it. Or very nearly. Spotters and tickers will want to find a late 70s album by singer/songwriter Karla Bonoff, where Jackie is part of the backing chorale on her own When You Walk In the Room. Film buffs will be grateful to Jackie for enlivening a fairly unsuccessful movie Together? (starring Terence Stamp and Jacqueline Bissett) with two glorious performances of songs co-written by old team-mate Burt Bacharach and Paul Anka, one of which, I Don't Need You AnymoreWings of VictoryUnder Midwestern Skies which DeShannon was engaged in writing about this time. There are rumours of unreleased albums recorded with Val Garay and the Doobie Brothers, but these have not seen the light of day.
The public has, in truth, seen little of Jackie DeShannon for many years. Together with Donna Weiss, she accepted a Grammy Best Song Award for Bette Davis Eyes in 1982. She appeared onstage singing her hit What the World Needs Now Is Love for a songwriters' benefit a few years ago, and has allowed herself to be interviewed for an article in the record-collector magazine Goldmine and a book about Liberty Records. For the latter, she said that she was involved in writing film music for her own company, Raider Music, and sure enough her stunning song There Was A Time is sung over the final credits of the movie Becoming ColetteYou Know Me, for her good friend Darlene Love to sing in her one-woman show. But apart from this, the lady is well protected, and her profile as a celebrity is low. Her interviews reveal a woman more concerned with the present than the past, and it seems far more likely that Jackie will one day stun us with a fresh album of new songs than appear on an oldies tour with Herman's Hermits and Chris Montez.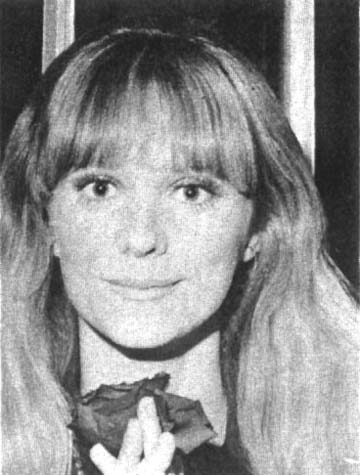 DESHANNON THE SONGWRITER
But DeShannon the performer and recording artiste is not, as we have seen, the whole person. DeShannon the songwriter is still enjoying mega success, and it's worthwhile quickly reviewing the career of a writer who is up there on the same pinnacle as Carole King and Ellie Greenwich. Jackie has written hundreds of songs. She can recognise a good melody, a catch riff, and a fine arrangement. She can pick up styles and moods, and provide interesting words. She can be intensely personal and communicate humour. She can share the work of composition with others. She has written scores of hits and must be making millions from songwriting royalties. Consider this – every time the careers of Brenda Lee, the Searchers, the Fleetwoods, or Marianne Faithfull are repackaged on disc, there is bound to be a DeShannon composition in there. Kim Carnes' 80s anthem Bette Davis Eyes sold millions of copies. Two of Jackie's songs are continually revived – Put A Little Love In Your Heart most recently by Annie Lennox & Al Green, Dolly Parton, Judith Durham, Julie Miller and Laura Love; and When You Walk in the Room by Status Quo and country music's hot Pam Tillis. Into the 80s, certainly, Jackie has combined with Donna Weiss to write a series of well-crafted songs from Kim Carnes, and has co-written with ex-Doobie Brother Michael McDonald and ex-Spirit singer Jay Ferguson.
So what more can I say about Jackie DeShannon? Plenty – but even better, why not listen to her music?
---
Postscript
Many thanks are due to Peter Lerner for this three-part biography of Jackie, which I have personally found fascinating. Hopefully there will be a further chapter to add after the new album is issued in a few months time!
Thanks again, Peter.
Alan Rickards
---
Links to the other parts of this biography.
By Peter Lerner
By Peter Lerner
By Peter Lerner
---
Click on Jackie to return to page one.
---